Old Trafford striker looks to move on after minor indiscretion.
Watch Newcastle United v Manchester United Live Streaming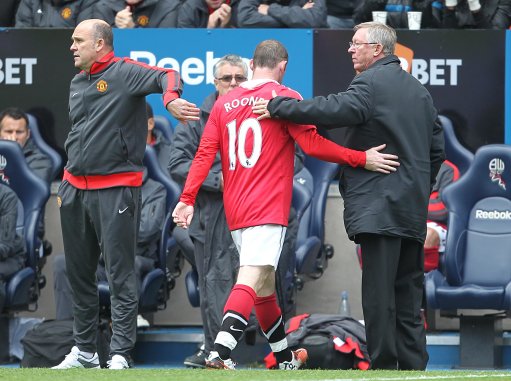 Manchester United striker Wayne Rooney has accepted a fine for his performance in training following a night out, BBC Sport understands.
Rooney went for a meal on Boxing Day with his wife and fellow players Darron Gibson and Jonny Evans.
Despite no suggestion they misbehaved or drank too much, Sir Alex Ferguson was unhappy with their training performance the next day.
Rooney was fined one week's wages, and has accepted the punishment.
A Man Utd source told the BBC the matter was now considered closed.
"We move on and there is no ongoing feud," the source added.
SOURCE BBC Sport
So it seems that Wayne Rooney has taken his punishment on the chin and the matter is done and dusted. After missing out on selection in the first team squad that lost to Blackburn Rovers, expect the England man to make a comeback.
The form shown by Dimitar Berbatov, combined with the Bulgarian signing a new deal, may well lead to a good selection headache for Sir Alex Ferguson.
The 30 year old former Tottenham man has scored six in three games and it may be hard to drop a player in that kind of form so the Scot may opt for a pairing with Rooney or Hernandez.
Join the Best Football Manager game now, Its Free!