Old Trafford striker punished by Sir Alex Ferguson.
Watch Newcastle United v Manchester United Live Streaming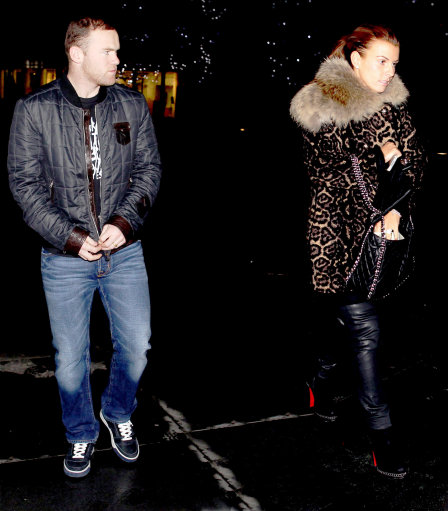 Wayne Rooney was said to be furious at being fined £250,000 and dropped from Manchester United's New Year's Eve match after being 'lethargic' at training.
The 26-year-old striker apparently incurred Sir Alex Ferguson's wrath by going out for a Boxing Day dinner with wife Coleen and then arriving for training looking worse for wear.
He was described as 'bemused and upset' at his treatment by the 70-year-old manager over the past week.
SOURCE: Daily Mail
Man United fans will hope that any punishment Sir Alex Ferguson meats out to Wayne Rooney doesn't last too long and won't lead to a degeneration in the relationship between the striker and his Old Trafford boss.
Rooney reportedly spent Boxing Day night with his wife and team-mates Jonny Evans and Darron Gibson and their partners and it seems that rather than the prohibited nature of the 'boozy' night out but more for the condition the 26 year old England striker returned to training in.
If this is the case then Wayne Rooney doesn't really have a leg to stand on and many would hope that the in form striker just buckles down to it and looks to move on and learn from this lapse in behaviour.
Join the Best Football Manager game now, Its Free!