Veteran midfielder to stick with the LA Galaxy.
Watch the Premier League Live Streaming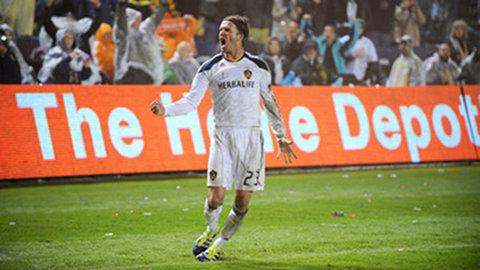 David Beckham has decided not to join Paris Saint-Germain for family reasons, according to reports in France.
The former England captain, 36, had been widely linked with a move to the Qatari-owned French club but could now extend his spell in the United States with Los Angeles Galaxy.
"It's over. It's a shame," PSG sporting director Leonardo told L'Equipe.
"But the welfare of his family in LA, the wish not not to change everything in his life, weighed heavily."
Beckham has been weighing up his options since helping LA Galaxy win the MLS Cup with a 1-0 win over Houston Dynamo.
SOURCE: BBC Sport
So it seems that after all the huffing and puffing, and a great deal of mindless speculation, David Beckham will actually be staying in the States to continue out his playing days with LA Galaxy. It's clearly a decision he has thought long and hard over and it probably seemed to that staying with his MLS side was the most sensible decision for the midfielder to take.
Having helped his side to a MLS Cup Final triumph in his last campaign and having seen the Galaxy sign Robbie Keane, perhaps Beckham felt he could continue to serve his side well whilst also not unsettling his family life.
Join the Best Football Manager game now, Its Free!