Anfield side opt to accept punishment.
Watch the Premier League Live Streaming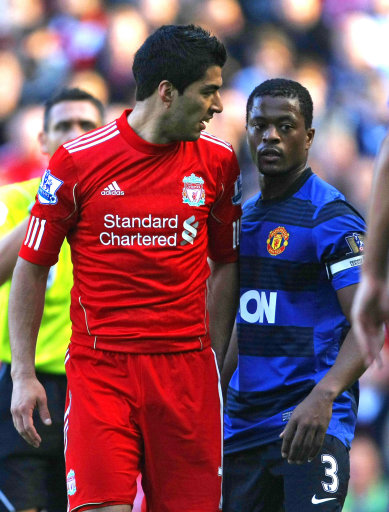 Liverpool will not appeal against Luis Suarez's eight-match ban for racially abusing Manchester United defender Patrice Evra.
However, in a strongly worded statement, the club maintained Suarez was innocent of the charge.
But the Reds said they fully supported moves "to stamp out racism in every form, inside and outside the sport".
"It is for this reason that we will not appeal the eight-game suspension of Luis Suarez," the club added.
Suarez also released a statement in which he said he would "carry out the suspension with the resignation of someone who hasn't done anything wrong".
SOURCE: BBC Sport
Given that Liverpool had stated their intention to appeal pending the full details of the FA investigation into the Luis Suarez/Patrice Evra but have not opted to accept the punishment handed down to the Uruguayan it is possible to come to a few conclusions.
Firstly they may have noted the details of the investigation and felt that they had no chance of a successful appeal due to the evidence presented or that they felt that the likelihood that a failed appeal could result in an extended ban and that the risk was therefore not worth the possible reward.
The ban starts immediately so Suarez will not be available for tonight's match with Man City.
Join the Best Football Manager game now, Its Free!