Surprising decision.
Watch the Premier League Live Streaming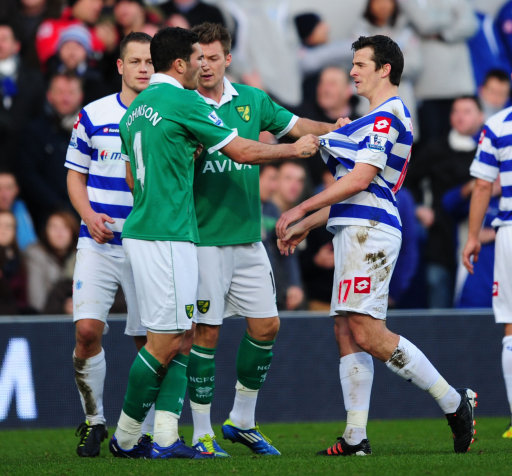 QPR midfielder Joey Barton's appeal against his red card for violent conduct in Monday's 2-1 defeat by Norwich City has been rejected.
The Rangers captain was dismissed following an off-the-ball incident with Bradley Johnson in the 36th minute.
A Football Association statement confirmed he "will serve a three-match suspension with immediate effect."
Both Barton and his manager Neil Warnock said the officials had been "conned" into sending him off.
It was the 29-year-old's fifth red card of his career, but his first since joining QPR last August.
Barton, who had given Rangers an 11th-minute lead, said the officials told him at half-time that they "never saw" the incident with Johnson.
The midfielder went on to criticise both Johnson and the referee on Twitter. Barton returned to Twitter on Tuesday, calling for greater use of technology in the game.
"I wonder how long it is before a football club sues a referee for making a bad decision? There's too much at stake to not have technology," he said.
SOURCE: BBC Sport
Whilst it is true that Joey Barton can be an irritating customer, a player who has had his fair share of controversy over the years, most of it very much of his own making, on this occasion I have to say I am fairly shocked at the treatment he has received.
It is pretty much as clear as day that there was little or no contact between Joey Barton and Norwich City midfielder Bradley Johnson and if indeed officials had admitted that they never saw the incident then surely that would confirm that there was an element of doubt surrounding his red card.
If Barton's claims that officials had stated they missed the incident then surely they would come out and claim that the QPR man's version of events were inaccurate. The fact that they haven't suggests he was right but still the FA upheld the suspension.
Bizarre.
Join the Best Football Manager game now, Its Free!