White Hart Lane boss makes big January plans.
Watch Tottenham v Everton Live Streaming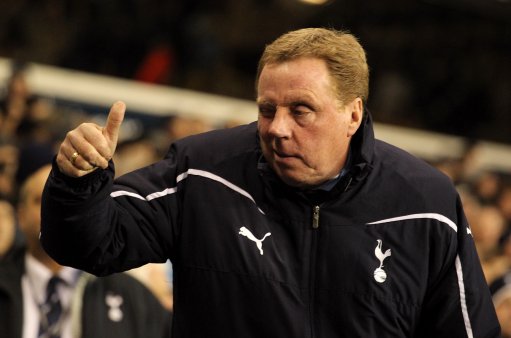 After spending an increasing amount of time on the sidelines, Tottenham are the latest club to be linked with Real Madrid midfielder, Kaka, with a view to a January bid.
According to reports, Jose Mourinho is willing to part with the Brazilian international, who no longer figures into his long-term plans at the club.
Those reports have also suggested that the Spanish outfit would sell the playmaker for £25m, less than half than the sum Madrid paid for his services nearly three years ago.
The news comes mere days after Harry Redknapp stated that the North London side would make a 'major signing' in the January transfer window, something Kaka certainly has the potential to be when playing at his best.
However, the Spurs boss isn't about to pay at the first offer and will be looking to sell some fringe players before he makes any big-money moves of his own.
Among the players said to be on their way out of White Hart Lane are the likes of Roman Pavlyuchenko, Steven Pienaar and Niko Kranjcar.
The trio have been linked with January moves away from the club, and would bring in an estimated £15m if all were sold on permanent deals.
SOURCE: FootyBunker
As far transfer go, this one would send out a big message to Tottenham's Premier League counterparts and would probably go some way to improving their very real chances of challenging for the title this term. Perhaps such a move would also end the constant speculation that the club's big names are set to leave for 'bigger' clubs.
Kaka has tried hard to convince Jose Mourinho that he has a lot to offer Real Madrid but it seems that the Bernabeu boss is looking more to youth and the likes of Mesut Ozil and Angel Di Maria doggedly hold on to the spots that the Brazilian best fills, leaving the former AC Milan wondering about his future.
At the age of 29 the World Cup winning former Ballon d'Or World Footballer of the Year can't afford to be wasting away on the bench and the attacking midfielder has previously talked of an interest in playing in the Premier League. White Hart Lane chairman Daniel Levy may well need to be warned that Kaka's wage demands will burn a whole in his pockets, but perhaps that's why he would insist that Redknapp offloads a number of his huge squad to help foot the costs.
Roman Pavlyuchenko, Steven Pienaar and Niko Kranjcar are all bit part players the North London club can afford to sell and could bring in around £15-20m in the process, as well as getting their hefty wages off the balance sheet.
Join the Best Football Manager game now, Its Free!