Odd target on Emirates Stadium radar.
Watch Arsenal v Leeds United FA Cup Live Streaming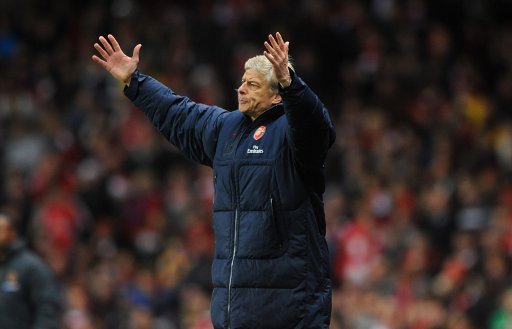 Arsenal could be prepared to launch an astonishing raid on London rivals Fulham in the hope of landing attack minded midfielder and current Belgium international Moussa Dembele.
The 24 year old is considered to be very versatile in that he can play as an attacking midfielder, striker, or on the wing. He would certainly be a more reasonably priced option compared to his countryman Eden Hazard.
What is currently not clear is whether Arsenal are prepared to offer Fulham a deal which would see Dembele move permanently or whether it would be a loan move that includes the obvious "permanent" option.
Dembele certainly falls into the category of Arsenal players Arsene Wenger tends to target, with the words athletic, versatile and under 25 remarkably apt to the 24 year old.
SOURCE: FootyBunker
This would be something of a surprise move. Moussa Dembele has had a good season thus far this term and the Belgian does have the ability to ply his trade in a number of roles in the attacking third, but would that qualify him as a potential Arsene Wenger target?
The £8m rated Fulham man has been a regular under new boss Martin Jol and has also showed what he is capable of at international level in Belgium's up and down Euro 2012 qualifying campaign.
Strongly built Dembele was perhaps more well known as an orthodox forward but this season has been used in an attacking midfield role that he has excelled in. The former AZ Alkmaar man has shown good touch and sensible distribution and has been linked with a move away from Craven Cottage.
Whilst Wenger is a fan of adaptable players who are comfortable on the ball it's hard to imagine what role Dembele could fill where Arsenal don't already have a better alternative, sometimes even multiple players of better quality.
As a striker Dembele will offer less than Robin Van Persie's back up options, Gervinho and Marouane Chamakh. In an attacking midfield role Arsenal have the likes of Mikel Arteta, Aaron Ramsey, Tomas Rosicky and as a push Yossi Benayoun.
The Fulham man can also play out on the wing but again on that front he wouldn't be an improvement on anything Wenger has in his starting eleven or indeed on the bench.
Join the Best Football Manager game now, Its Free!