Veteran striker returns to the Emirates Stadium.
Watch Arsenal v Leeds United FA Cup Live Streaming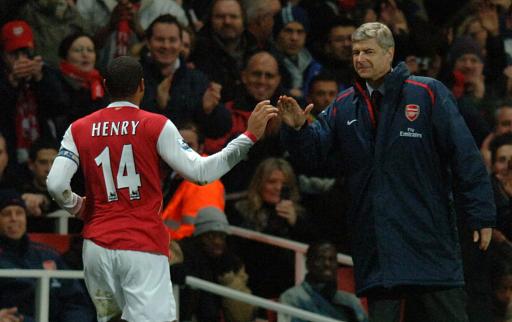 Thierry Henry has joined Arsenal on a two-month loan from New York Red Bulls.
The former Arsenal captain, 34, has been training with the club during the Major League Soccer off-season.
The forward will play for the club during January and February, with striker Gervinho absent at the Africa Cup of Nations.
Henry is eligible to play in Monday's FA Cup match at home to Leeds and he said: "When it comes to Arsenal my heart will always do the talking."
The striker was famous for wearing the number 14 shirt, which Theo Walcott currently uses. As such, Henry will be Arsenal's number 12.
Manager Arsene Wenger added: "I am very happy. It was my desire and Thierry's desire.
"We will have Thierry for January and February, then he will go back to the United States.
"I am sure during these two months he will be a massive asset to the team in the dressing room and on the pitch.
"He can be relaxed, not under too much pressure and be a tremendous help to the team."
SOURCE: BBC Sport
So there you have it, all done and dusted and Thierry Henry should be ready for action tomorrow and may well be in the squad for the FA Cup squad as Arsenal host Leeds United.
No doubt sales of TH12 shirts will go through the roof and as well as the financial benefits of bringing an icon like Thierry Henry back to the North London club, and make no mistake merchandising revenue from the deal will be huge, the 34 year old will also fill the gap left by Gervinho and Marouane Chamakh and will offer Robin Van Persie very able support up front.
Join the Best Football Manager game now, Its Free!