Your football addiction satisfied.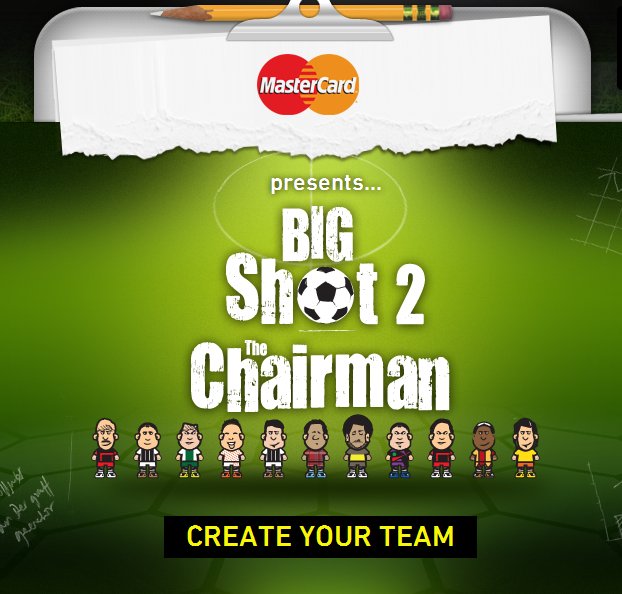 'Big Shot 2 – the Chairman', is a hugely addictive Facebook application football game developed by MasterCard that gives players the chance to become the chairman of their own football club.
Big Shot 2 – the Chairman allows players to make all the key decisions of a real life football chairman, both on and off the field, from balancing the books, to managing player morale.
Players will compete to become the ultimate Big Shot Chairman at the end of the competition in April 2012 with the grand prize being tickets to the May 2012 UEFA Champions League final in Munich, courtesy of MasterCard. Other prizes include an adidas goody bag and tickets to games in the UEFA Champions League first knock-out stage.
Do you think you have what it takes to be the ultimate Big Shot Chairman?
From the moment you sign up, every decision you make, from selecting your stadium to dealing with problematic players, will affect your virtual bank balance and position in the leaderboard. You will be rewarded for decisions that enhance your club's finances with 'Big Bucks', the game's own virtual currency, which you can then use to buy additional players or improved facilities to improve your chances of winning. Plus, you will be able to predict real life UEFA Champions League scores and share the game with friends to earn more Big Bucks.
The game is of course free and can by found by CLICKING HERE.