More firepower on way to White Hart Lane.
Watch Tottenham v Everton Live Streaming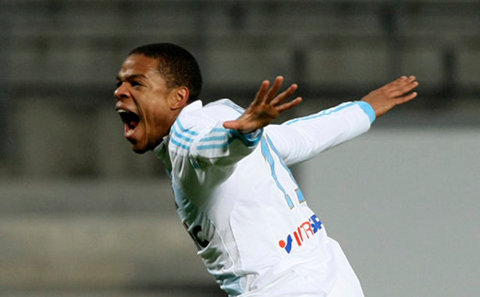 Tottenham manager Harry Redknapp has confirmed his interest in £20million-rated Marseille striker Loic Remy and has again risked the wrath of Newcastle after discussing Demba Ba.
Remy has long been on Redknapp's radar after he watched the France international during his days at former club Nice, who he left in 2010 in order to move to the Stade Velodrome.
Spurs have been linked with a swap bid for the 25-year-old which would involve Roman Pavlyuchenko moving to France, although Remy's agent does not believe that is feasible.
Asked about Remy ahead of Wednesday's Premier League match against Everton, the Spurs boss said: "He is a good player.
"We could have had him a couple of years ago, to be honest with you.
"He has pushed on. He was a player we looked at and I watched him a couple of times at that stage, but he went to Marseille.
"There is interest there. But that is as far (as it goes). At the moment, there is nothing more than that."
SOURCE: Sky Sports
Despite saying earlier in the week that Spurs were sceptical of the January transfer market, Harry Redknapp is still quite willing to confirm interest in other teams' players.
His own strikeforce is decidedly light, given that the team rely heavily on Emmanuel Adebayor for goals.
The Togo forward is of course only a temporary acquisition from Manchester City for the season, and perhaps Redknapp is planning Tottenham's summer activity.
France international Loic Remy is a quality attacker, able to play up front and on the right wing.
As well as finishing off chances, he is also a creative player, and his record of 8 goals and 3 assists in 19 starts this season is solid.
Remy could flourish at Tottenham Hotspur, but needs consistency to truly deliver on his potential.
As for Demba Ba, the player himself has admitted that the Africa Cup Of Nations could impede his chances of a January transfer.
However, Redknapp's repeated discussion of the minimum fee clause in his contract seems to indicate interest.
Join the Best Football Manager game now, Its Free!