Argentine on his way to the Emirates Stadium?
Watch the Premier League Live Streaming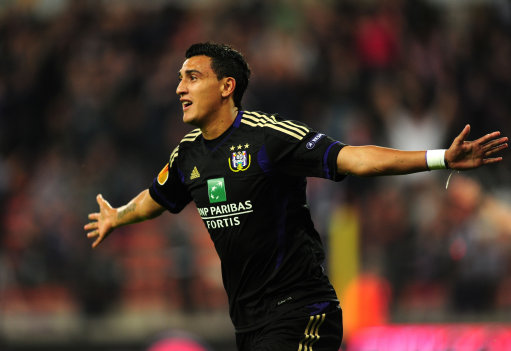 A respected Argentinian football journalist Javier Perez has announced via his twitter account that the deal has been done. He said about Suarez: "The deal will not be officially announced until later on in the season, as there are still a few bits and pieces that need to be ironed out.
"Arsenal wanted him to move during the January transfer window, but will be happy to have reached a compromise that sees them securing a player they have admired and watched many times last year."
Perez finally actually spoke to the player himself, who "also confirmed to us that he has signed a not so "secret" pre contract with Arsenal for the summer."
SOURCE: Just Arsenal
On the face of it Matias Suarez is very much a Wenger-style purchase. A relative unknown who has done well in a 'lesser' league that the Gunners boss feels he can polish into a household name.
The 23 year old Cordoba born attacker is an adaptable player, another trait Arsene Wenger values, who can play out wide or as an orthodox striker. There may well be a need to beef up Arsenal's attacking options but one would question whether Suarez offers any more quality than those who have as yet failed to make an impact at the Emirates Stadium.
The jury is very much still out on the likes of Marouane Chamakh and Gervinho, both of whom have failed to make a consistent impact and failed to offer goal-scoring support to captain Robin Van Persie, can the Anderlecht man succeed where the Moroccan and Ivory Coast strikers did not?
Wenger is clearly a great spotter of talent and a manager who has more then proven himself over his 15+ year tenure at the North London club, however there must be some supporters who wish that the Frenchman would be less stubborn and more open to the idea of bringing in established talent from one of the 'big' leagues instead of tirelessly scouting for a hidden gem that may or may not shine at Arsenal.
Other sources have claimed that Arsenal were ready to make a £10m offer for the Anderlecht forward.
Join the Best Football Manager game now, Its Free!