The Kids are Alright.
Watch Chelsea v Sunderland Live Streaming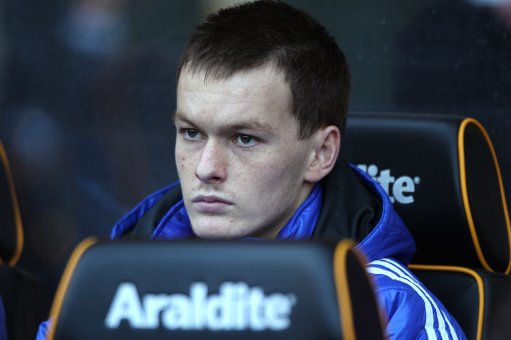 There is something special about seeing a young player emerge from your club's academy and challenge for a spot in the first team. A home-grown player creates a wave of energy and excitement that passes among the stands as supporters look forward to seeing a raw, unknown quantity begin their senior career. However, as a Chelsea fan, I am increasingly disheartened by the number of young players who fall at the wayside after being continually shunned for first team action.
Millions of pounds are spent by the London club on acquiring the finest young talent from across the globe. For example, in March 2011 Chelsea paid a fee that could reach £10 million for Sao Paulo FC youngster Lucas Piazon. This is a hefty price for a player who did not make a single first-team appearance at the Brazilian club.
Taking one so young from their home and thrusting them into a completely new and alien environment is often detrimental to the potential development of a player. Many of Chelsea's young players are loaned out to multiple clubs and rarely get a look-in when it comes to minutes in the first-team.
After a hugely successful, Eredivisie winning loan spell at FC Twente, I was particularly excited at the prospect of seeing Miroslav Stoch back at Chelsea. He had been on the fringes of the first-team under Luiz Felipe Scolari but was often used as a substitute in unfairly high pressure situations, such as the final ten minutes with Chelsea trailing 2-1 at home to Arsenal in November 2008.
He became a fixture at Twente but was sold to Fenerbahce in June of 2010 whilst he was still only 20-years old. I believe he could have offered Chelsea something they desperately needed at that time. They lacked, and still do lack, pace and invention on the wings which Jose Mourinho achieved through deploying Damien Duff and Arjen Robben.
It looks as though a similar story is set to befall another Chelsea youngster in Gael Kakuta. Chelsea were accused of breaking myriad international transfer rules and regulations in their relentless pursuit of the teenaged Frenchman but he is still yet to be involved regularly with the first-team.
After his transfer from RC Lens in the summer of 2007 Kakuta excelled in the academy but only made a handful of appearances in the first team following his Premier League debut against Wolves in November 2009.
Relatively unsuccessful loan moves to Fulham and Bolton followed and Kakuta, who is 22 at the end of the season, is still not a part of the first team set-up. Would things have been different had he stayed in France or been offered more responsibility at Chelsea? He perhaps thinks so as he looks to return to his homeland with a loan move to Dijon.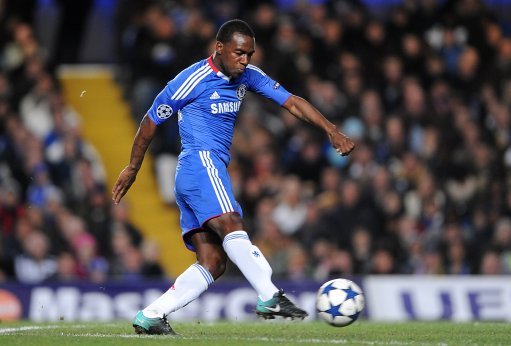 Again Kakuta could have made an impact if he was given more responsibility with a starting spot, rather than fleeting, high-pressure, substitute appearances. His flair, skill, and individual brilliance are attributes that had been lacking at Stamford Bridge for years until the arrival of Juan Mata from Valencia this summer.
The story does not end with these two players. Many Chelsea academy graduates are never given enough responsibility to bloom. Loaning players out can of course be very beneficial, but what is the likelihood of Jeffrey Bruma, Patrick van Aanholt or Ryan Bertrand ever becoming a crucial part of the squad at Chelsea?
Indeed Bruma recognises this fact. He is currently enjoying a spell on loan at Hamburg SV in the Bundesliga. He told Hamburger Morgenpost "I am not even thinking about returning to Chelsea right now. The club [HSV] has a lot of faith in me and everything is great here. Playing in the reserves at Chelsea again wouldn't work."
Rather than cultivate new talent by offering young players responsibility, Roman Abramovich would rather shell out some more of his easily-earned money on a more established. This is where a change in view, and actions, need to occur at the Blues.
One can't help but cast an envious eye towards Manchester United. Numerous youngsters have made a series of first team appearances this season and yet the Red Devils still sit in second position. Phil Jones, Chris Smalling, Danny Welbeck, Tom Cleverly and the Da Silva twins, Rafael and Fabio, have all made a telling impact despite their ages.
Obviously not all youth players will make the required high-standards of the first team. I am not against loaning out our brightest young talents; just look at the benefits of sending Daniel Sturridge to Bolton last season, but the club should get some assurances on playing time.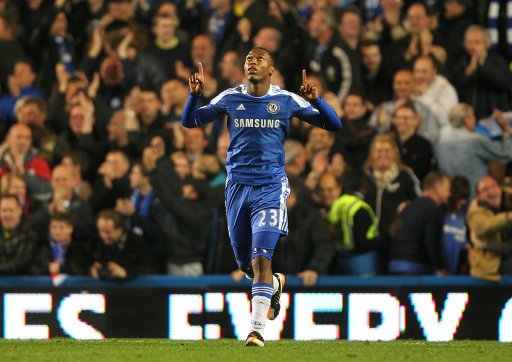 Mexican under 20 international Ulises Davila was signed from Chivas Guadalajara last summer and was sent straight to Vitesse Arnhem in Holland to help his work permit prospects. There he has made just two first-team appearances and has even spent time in the reserve squad. How will that benefit the young player, and how will it benefit Chelsea?
Back at Chivas Davila played regular football and earned a Copa Libertadores runner-up medal. Surely he would have been better off staying in his homeland, or moving to a club that would allow him to shoulder similar responsibilities as at his former club.
The past 18-months have been difficult for Chelsea as the spine of the team ages. With the team struggling for consistent form yet again, it is clear that new blood is needed. Josh McEachran would be an ideal candidate to come into the centre of midfield but he will not be offered such a pivotal role. Instead he looks set to be loaned to Swansea where he will hopefully get far more game time than he has under Andre Villas-Boas.
With Didier Drogba soon to be off to the African Cup of Nations and Fernando Torres still struggling for form, Romelu Lukaku must surely be offered more playing time in the coming weeks. What is the point of spending such a sum of money on a player, to then stifle his development by not offering him competitive football?
Rather than shipping off young players on loan, the club needs to seriously contemplate the introduction of fresh, young players from the academy into the first-team.
Follow Tom on Twitter @thwebber
Join the Best Football Manager game now, Its Free!