Former referee in obscene online attack.
Watch the Premier League Live Streaming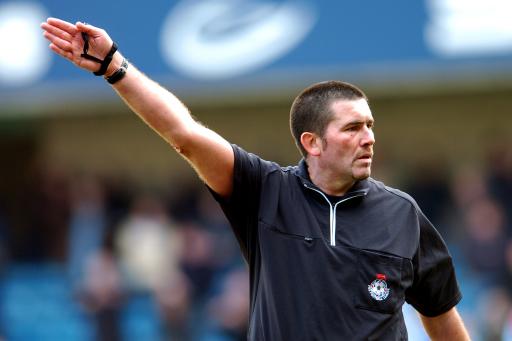 Former Premier League referee Jeff Winter was facing a public backlash on Wednesday night after his personal website carried an obscene attack on the Catholic church.
The comments appeared in the retired official's blog post 'Winter's World' in which he diaries a festive trip around Australia and New Zealand.
In the article dated Friday December 30, Winter seemingly makes reference to the fact Celtic had just overtaken Rangers at the top of the Scottish Premier League, before launching the verbal attack.
It read: 'Star man is once again the bearer of bad tidings. Celtic are top of the league!!
'Now the football implications are obvious, but what does it mean for the altar boys? Do they get abused in celebration? Would it gave [sic] been worse in the anger of defeat? Or would they just get abused anyway?
'What's this got to do with football, nothing, but anyone who backs the Catholic Church that is fronted by a dress wearing, Nazi, kiddy fiddling protector deserves all the vitriol it gets. FTP!!'
SOURCE: Daily Mail
If you want more evidence of Jeff Winter's rather scrambled mind then visit his website by clicking here but be warned you may find yourself mightily confused by the offerings lying therein. Perhaps most interestingly there is an option on the main navigation bar that states 'Make Homepage', which is bizarre to say the least.
The retired referee has seemingly made a living out of making outrageous statements and appears to be clamouring to fool anyone that he is of any consequence whilst simultaneously morphing into a David Icke-esque lunatic.
Don't think we've heard the last from the former referee.
Join the Best Football Manager game now, Its Free!