Jordan Lukaku wants to join his brother Romelu in London.
Watch the Premier League Live Streaming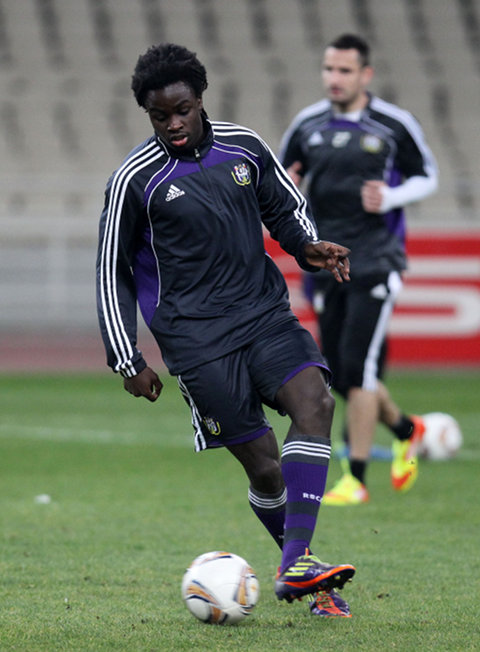 Anderlecht left back Jordan Lukaku has stated his love of Arsenal, indicating he could join his older brother Romelu in London.
Romelu Lukaku joined Chelsea last summer, and though he has yet to break into the first team on a regular basis, he is considered Didier Drogba's long term heir at the club.
Five goals in his last five reserve games signal that a first team berth might not be too far away.
Jordan Lukaku, 17, has eyes on a different London club though.
Speaking to Het Nieuwsblad, the youngster proclaimed his allegiance to Arsenal.
"My favourite team is really Arsenal. I hope someday soon to go to London to Romelu to visit, but also to work with Thierry Henry.
"With my lessons at school it will not be easy though! The combination of football is tough, but my dad is very strict."
Jordan Lukaku is generally considered less talented than his older brother, but he does not let that bother him.
"Everybody says I'm worse than Romelu, but I do not care about those comments," said the younger Lukaku.
"Sometimes I am compared positively to my brother and negatively, but my family is also an advantage. My brother and my dad helping me constantly.
"I am not like Francois Kompany [brother of Manchester City captain Vincent, who was previously unsuccessful at Anderlecht].
Is Jordan Lukaku a future Arsenal player?
Join the Best Football Manager game now, Its Free!