This tackle has started a war of words between Etihad Stadium boss Roberto Mancini and Liverpool's Steven Gerrard. The Italian feels the challenge was as bad as the one that saw Vincent Kompany sent off during the Manchester derby, and it's hard to argue. However in both cases the ball is cleanly won, though following the letter of the law both are probably red card offences, this debate is sure to run and run.
Watch the Premier League Live Streaming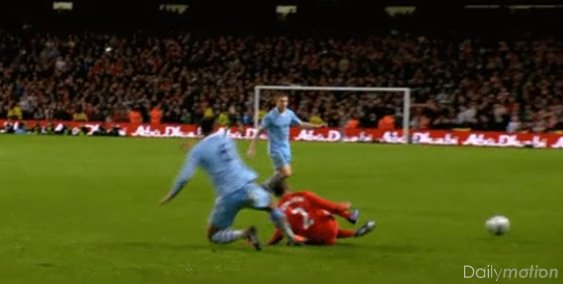 Join the Best Football Manager game now, Its Free!