Etihad Stadium side ready to welcome striker back.
Watch Wigan v Man City Live Streaming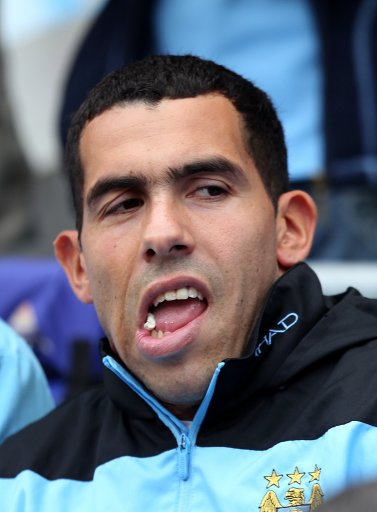 Manchester City's first-team coach David Platt has hinted Carlos Tevez could play for the club again.
AC Milan have been in talks over signing the out-of-favour Argentina striker during the winter transfer window.
But negotiations were put on hold after Milan's Alexandre Pato turned down a move to French side Paris St Germain.
Milan are hoping talks can be revived, while rivals Inter Milan have also been linked with a move for Tevez.
But Platt has raised the possibility of the 27-year-old, who scored 53 goals in his first two seasons with City, playing for the Blues again.
"Stranger things have happened," he said.
SOURCE: Sky Sports
How long before Carlos Tevez breaks this olive branch into? The Argentine has burned down so many bridges that is fairly amazing that David Plat is even entertaining the possibility of the 27 year old making a Etihad Stadium return. The fact that no club appears willing to take a chance on the prolific striker really sums up just how much of a headache the former West Ham and Man United man is.
Perhaps Roberto Mancini is looking to punish the striker by naming him as a permanent substitute for the entire second half of the season, periodically telling him to warm up for no apparent reason?
Join the Best Football Manager game now, Its Free!