Former Hull City legend discusses personal fight with depression.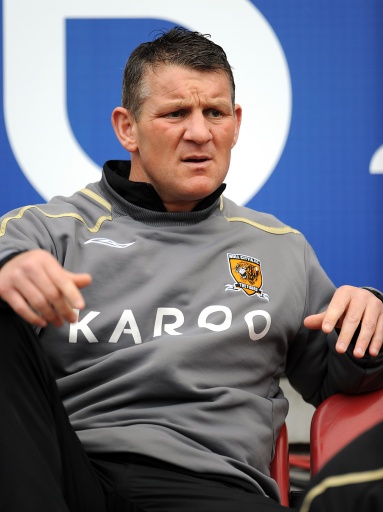 Dean Windass has admitted he recently attempted suicide after battling with depression following the end of his playing career.
Windass, who fired hometown club Hull into the Premier League with a stunning winner in the 2008 play-off final, ended his playing days last year at the age of 42.
He has also worked as a television pundit but the well-travelled striker has revealed to The People the extent of his problems.
He told the newspaper: "I have cried every day for the last two years since retiring. People outside football think we have it all. But I was in a hole that I honestly didn't know how to get out of.
"Just over a week ago I hit rock-bottom and decided to end it all.
"I first took an overdose and when that didn't work tried to hang myself. I felt so alone and believed I had nothing to live for.
"I need to sort myself out which is why I'm speaking out now.
He added: "People have this image of me as this big strong man who can take anything life throws at him. But I'm not ashamed to say I wanted to end it after a string of setbacks."
"I knew I'd been a fool but I couldn't shake off the depression at feeling what a failure I'd become."
SOURCE Team Talk
After the tragic death of Gary Speed one can only hope that more footballers come forward to discuss their own battles with depression so that this repressed attitude towards mental illness can be resolved in the hope that those who have considered suicide can successfully work a way through their problems.
Windass should be commended for coming out so candidly about the manner in which he is looking to overcome his own personal demons in pursuit of a more fulfilling post-professional football playing career.