Surprise Bundesliga centre back coming to Stadium Of Light.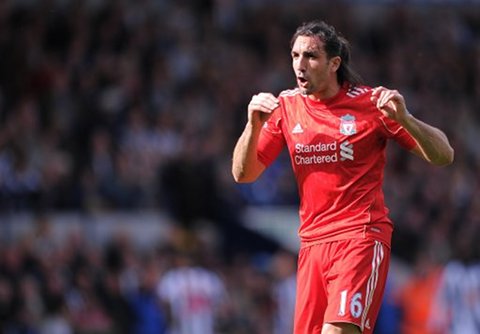 Sunderland are to seal a shock swoop for VfL Wolfsburg centre back Sotirios Kyrgiakos.
The veteran Greek defender of course played for Liverpool last season, and the Andy Carroll lookalike proved almost as prolific as his doppelganger when at Anfield, with 3 goals in 30 appearances.
Kyrgiakos was never really first choice at Anfield, being the backup option for Jamie Carragher, Daniel Agger and Martin Skrtel, but proved relatively dependable when called upon.
Indeed, Liverpool's travails during his spell at the club were more down to their prehistoric brand of football during Roy Hodgson's tenure.
Now it is Sunderland calling upon his services, with Martin O'Neill missing Titus Bramble, Wes Brown and Matthew Kilgallon for various reasons.
Will he be as decent a backup option for the Black Cats as he was for Liverpool?