GOALLLLLLLLLLLLL!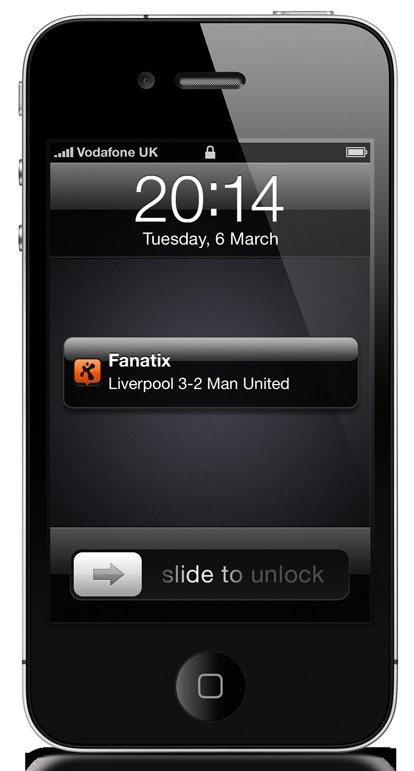 Free goal alerts on your iPhone or iPod
Fanatix is THE place to keep on the ball. Track Twitter hashtags, take in all the pre-game banter, join in the in-game chat and post-match reaction and get goal alerts straight to your device!
Follow the easy instructions below and you'll be on the ball!
1) Download the free Fanatix app for your iPhone, iPod Touch and iPad from iTunes by CLICKING HERE
2) Then simply 'check-in' as 'tracking' to any game you wish and you'll get an alert pinged to your device telling you the moment your side scores (or concedes).
Simple as that!