A great new way to enjoy the beautiful game.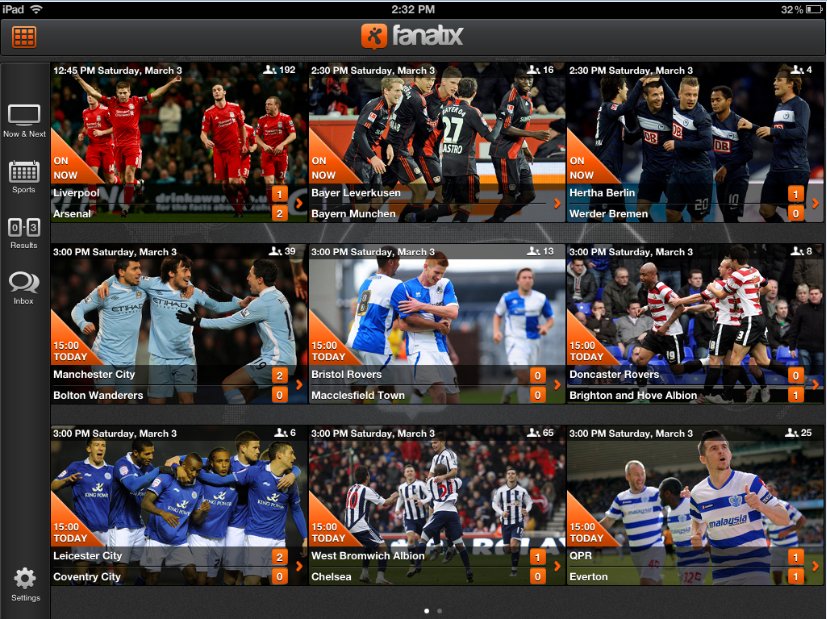 The Fanatix iPad App is great and here are some influential people telling you exactly why this is the case.
FOUR FOUR TWO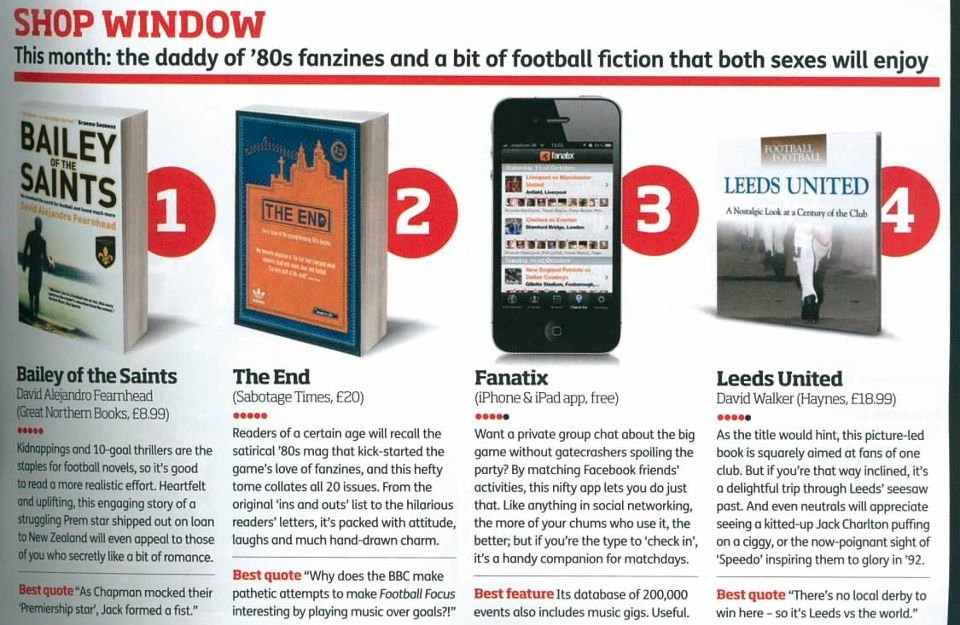 Fanatix was also named in the Sunday Times Best Apps list.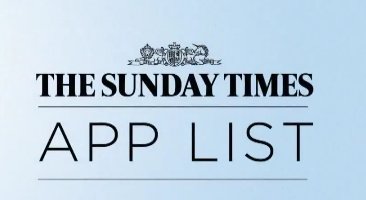 Here are just a few of the great functions on the Fanatix App.
TWITTER TRACKER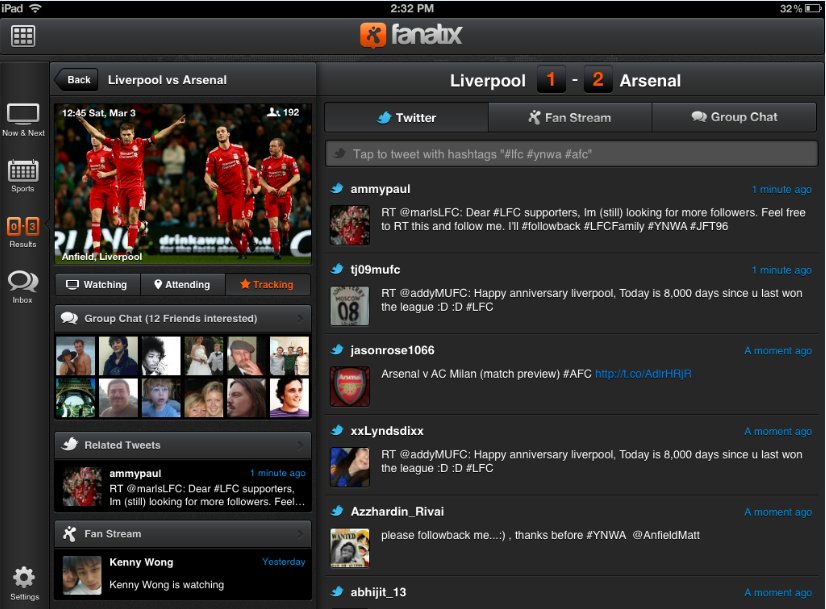 See what everyone is tweeting about. Keep in touch with all the pre-game banter, in-game chat and post-match reaction.
LIVE SCORES
All the latest scores, from all over the world, up to the minute and straight to your device.
GOAL ALERTS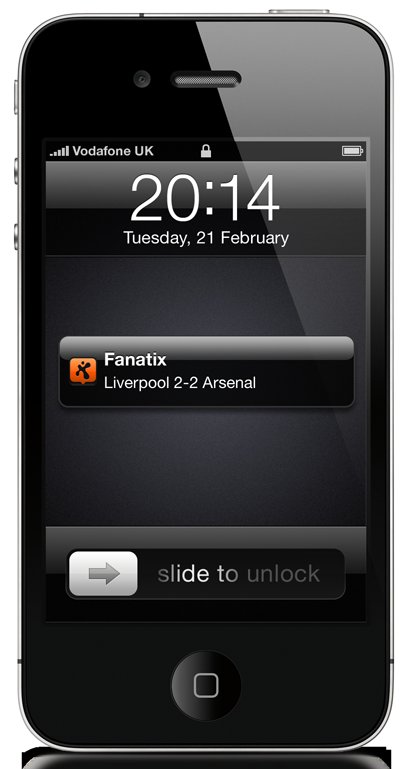 Free goal alerts on your iPhone or iPod the moment they hit the back of the net. Can prove incredibly addictive on weekends when you are at one game and desperately want to know what's happening at another.
IN GAME CHAT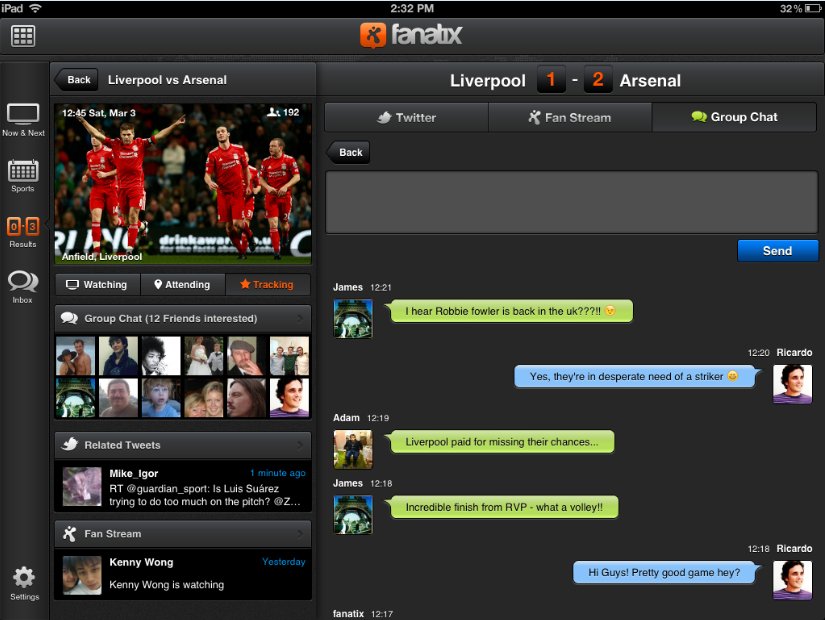 As well as the wonderful goal alert system you can also enjoy all the chat, discussions, debates that will no doubt be going on before, during and after the big game.
Follow the easy instructions below and you'll be on the ball!
1) Download the free Fanatix app for your iPad, iPhone and iPod Touch from iTunes by CLICKING HERE
Simple as that!