Check out this great way to keep track of football with Sony.
With Chelsea facing Barcelona tonight in the UEFA Champions League we recommend you get your football fix via Sony's brilliant new INTO football service.
Sony have designed a handy, and unique, way to aggregate fans' favourite football news feeds in one convenient place within the web browser. It's called INTO football and here is how it works and what it does.
– It Adds RSS feeds from your favourite footballing sites
– You Get real-time match alerts including goals, bookings, injuries and a range of other stats
– It Allows fans to share all content via Facebook and Twitter.
And that's not all. Sony have partnered with some of Europe's leading sites, including CaughtOffside of course, and Panenka to offer fans a bespoke offering from the sites/blogs you love.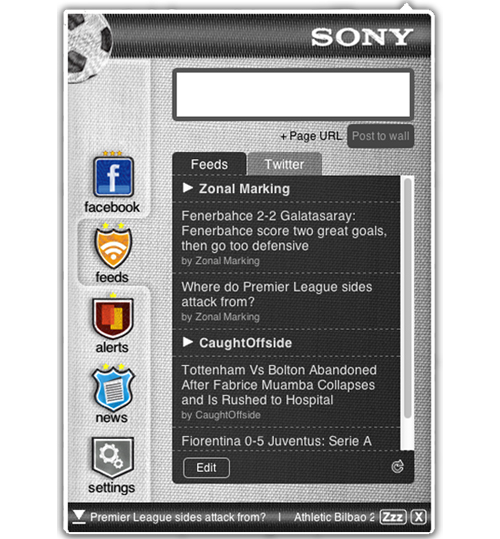 The launch of INTO Football will deepen Sony's long-standing relationship with football, and will connect fans with the game and with each other like never before.
INTO Football is available for download here: