White Hart Lane manager is not a happy man.
Download the Free CaughtOffside App Now at the iTunes App store by CLICKING HERE
Harry Redknapp has told Tottenham that they would not allow any of their best players to enter into the final year of their contract, so he expects to be treated the same at White Hart Lane.
Redknapp has little more than a year to run on his current deal, leading to speculation that chairman Daniel Levy is looking to the future. Everton boss David Moyes and Wigan manager Roberto Martinez have both been linked with the Tottenham post.
"I don't think things could have gone better since I've been here," Redknapp told Sky Sports News. "We've finished fourth twice, fifth once, we've had a quarter-final of the Champions League. We've played fantastic football and I enjoy being at Tottenham.
"It's not a case of me looking for security. What it's about is players knowing you've only got a year left on your contract. It doesn't work.
"You don't let players get down to the final year if they're any good and you don't let managers get to their final year if they're any good.
"If Daniel doesn't think I'm worth it, that's up to him."
SOURCE: ESPN
Harry Redknapp is not a happy man and these quotes appear to be a decent guide as to his current state of mind. The Tottenham manager is entitled to feel that he deserves more security in his post, as he points out his success at White Hart Lane is unquestionable, so why would chairman Daniel Levy allow things to get to this point?
Clearly there was much speculation that Redknapp would be wooed away by England to replace Fabio Capello and indeed if such a situation did arise then it would be down to the 65 year old former West Ham boss to show his loyalty to the North London club or to move on. Luckily or unfortunately, depending on which side of the fence you sit on, that situation never arose, for some reason the FA opted to overlook the Tottenham boss and gave the job to Roy Hodgson.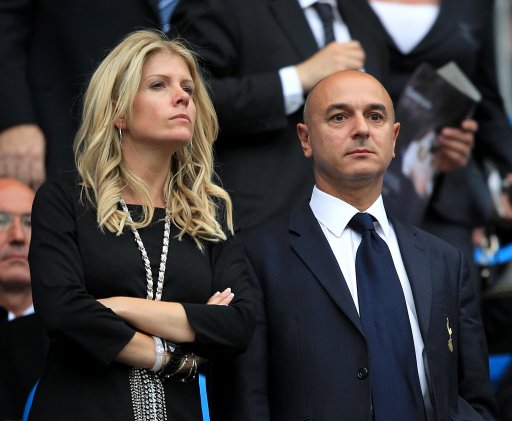 Whilst it's true that Tottenham didn't secure Champions League football for the forthcoming season it's also true that a fourth place finish would surely have been seen as a successful achievement when the season began so whether or not that spot is then taken by a triumphant Chelsea is unfortunately out of Redknapp's control.
One would have thought this the perfect time for Levy to then turn to Redknapp and hand him a new deal. This has not happened and as the Spurs boss points out such a situation would never be allowed to occur if this was in relation to a top player's contract.
Would Levy opt to ignore Gareth Bale's contract situation if the Welsh winger had a year to run? Highly unlikely.
So what is the bigger picture here? Has Redknapp asked for too much? Is Levy looking to bring in fresh blood? Who knows, the problem for Tottenham fans is that the level of uncertainty leaves the club's top performers, like the aforementioned Bale, vulnerable to advances from prospective suitors and clearly that doesn't help anyone connected with the club does it.
Join the Best Football Manager game now, Its Free!