Emirates Stadium striker wants to leave Arsenal, here's why.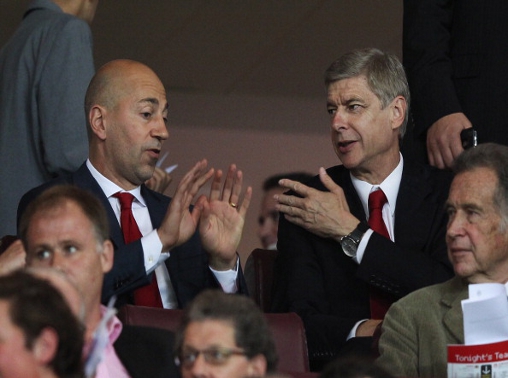 Wage packet
Whilst it may not be the main reason why Robin Van Persie has no intention of signing a new Arsenal deal, wage demands are certainly a factor. The Dutch international is clearly not penniless and is probably a millionaire many times over but clearly if someone in your field of work earns more than double what you are paid then you are bound to ask questions and consider the value your employers hold you in.
Some reports suggest that Arsenal were ready to offer the 28 year old goal machine up to £130k a week, smashing the club's strict wage structure. Some may see this as an attempt by the North London club to appease Van Persie but clearly they would be more than aware that a host of interested parties can, and will, offer the Gunners skipper far far more.
Manchester City and Real Madrid, to name just two such sides, could probably happily offer Robin Van Persie in excess of £200k a week, probably nearer £250k. Now some may, rightly, look at such figures and consider them obscene but let's be honest if we were in the same line of work the knowledge that someone else, who isn't necessarily as near to the top his profession as the Arsenal striker, was being paid substantially more would clearly have a knock on effect.
Like I say, money isn't the key reason but it's certainly not an irrelevance and any suggestion by Robin Van Persie to the contrary is very hard to take seriously.
Clearly no footballer, not even the more imbellilic among the profession, will flat out and say 'I left because I wanted more money', though clearly Ashley Cole made similar statements in relation to his Chelsea move, therefore Van Persie is not likely to advertise this as a factor in his public statement on the matter.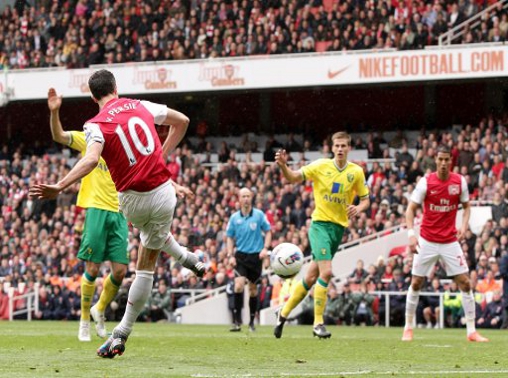 Arsenal's ambition or lack thereof
This would appear to be a bigger fly in the proverbial ointment. Indeed Robin Van Persie alludes to this issue in his official statement. He points out that he personally had a great season, no argument there, but that the club as a whole failed. Loosely this translates as 'I am doing the best I can with what I have around me'.
This is a totally fair point and one that is probably echoed by 99.99% of Arsenal fans. It's a common complaint with the Emirates Stadium faithful. The problem is, this is nothing new. For year upon year over the past seven seasons Arsenal have moved from one period of 'transition' to another.
This transition may have at first been created by a financial model that opted for 'natural growth'. A plan to put more time, effort and funds towards the development of talent and who could argue with such a formula. It seems rational, especially in an era of excess, especially in the world of football. Only that's very much a lie.
Now the transition is caused by the rapid turnover of the club's top talents and the inevitable process of having to bed in effective replacements who then in turn opt to leave. It's a vicious circle that can only really be alleviated by the spending of money, large sums of money. Problem is, Arsenal don't spend vast sums of money.
Remember Arsenal are one of the richest clubs in Europe. Ask why then is the club's record transfer fee paid for a single player the same as that of Everton? That's Everton, a side who are in a permanent state of financial crisis.
Now this model works perfectly for Arsene Wenger, or at least it did, as the Frenchman is clearly a good spotter of talent. He is perhaps an arrogant man, with good reason as he is clearly one of the best manager's of the modern era. Therefore perhaps he doesn't want to 'cheat', as it were, by buying an established talent. He wants to find a player, a relative unknown, and then get the most out of him.
Robin Van Persie also mentions in his statement that in his meeting with Arsene Wenger and chief executive Ivan Gazidis that "it again become clear to me that we in many aspects disagree on the way Arsenal FC should move forward."
Some may see this is as opportunism on Van Persie's part, a chance to dig the knife in, a chance to pass the buck and give him a good reason to leave whilst still coming out as a 'decent bloke'. The fact is that the former Feyenoord man has spent eight seasons at the club and the sum total of that time in terms of silverware is one FA Cup winners medal. Clearly you can not only measure success with trinkets the complete lack of progress made in that eight year period is evident for all to see.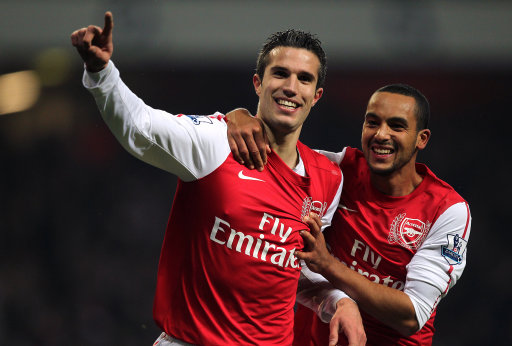 Age/ Last chance saloon
The next contract Robin Van Persie signs, and unfortunately that will not in all likelihood be an Arsenal one, may well be the last long term deal he puts pen to paper on. We are talking about a player a month shy of his 29th birthday who's considered one of the best strikers in Europe, but a player who has achieved very little at club level in terms of tangible successes.
His next deal will probably be a three or four year one which will take him into his early 30s and the Arsenal man, like anyone in any line of work, wants to succeed and unfortunately for Gunners fans Van Persie doesn't feel that he can achieve anything of real note at the North London club.
Most honest Arsenal fans would probably agree this to be the case and therefore any abuse that will invariably head Van Persie's way from a minority of fans is really not fair. This isn't a Samir Nasri type situation, it's not similar to the manner in which Mathieu Flamini treated the club and it's not comparable to the manner in which Emmanuel Adebayor tried to engineer a move and then trounced around the pitch for a season before Arsene Wenger gave in and offloaded him to Man City.
Van Persie has served Arsenal well. There will be some, rightly or wrongly, who will point to the seasons of repetitive injuries during which the club stood by the striker and then expect the player to put pen to paper on a new deal as a result. This is not a realistic, or warranted, position to take.
There is little that can be done to prevent Robin Van Persie from leaving the club, his decision to leave is very much a by product of the way Arsenal football club is being run. Gunners fans must hope that this acts like a wake-up call to those at the top, a sign that running the club in this manner may result in financial stability in the medium term but will not benefit Arsenal in the long run.
In relation to Van Persie himself, Arsenal fans should be understanding towards his decision to depart. Clearly it's a situation no Gunners supporter would have wanted to see but it's a situation that a vast majority of which will have expected and that in itself say's it all.
The fact that most are not surprised by Van Persie's statement goes someway to explaining the deep malaise that lies at the club. A support base that has become all too aware of the clear lack of footballing ambition that lies in the boardroom.
But Robin, if you want to keep hold of your dignity and retain your 'soon to be' former fans support, move abroad.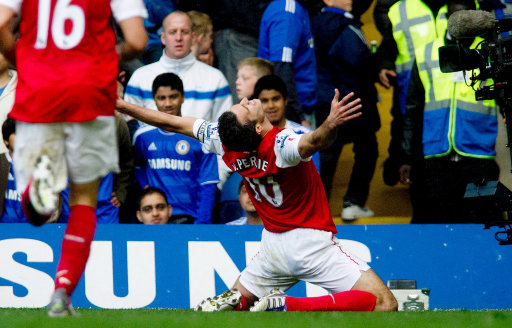 Looking for football tickets? Check ticket prices for all of top matches from the top European leagues tixdaq.com. Serie A, Bundesliga tickets, La Liga tickets, Eredivisie tickets and more. Compare the market before you buy with tixdaq