Emirates Stadium side look to rid themselves of some very dubious talent, something to cheer up Gunners fans?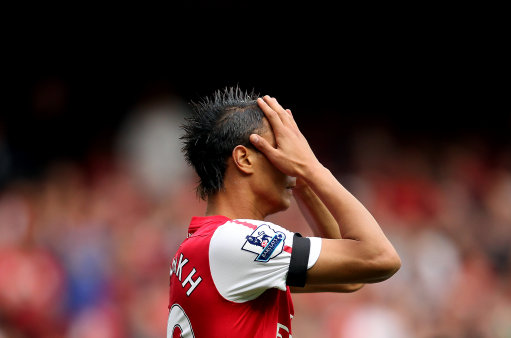 Marouane Chamakh to Fiorentina
According to Calcio Mercato Moroccan international, and occasional goal-scorer, Marouane Chamakh is a wanted man. Not by Arsenal or their fans clearly but by Fiorentina who for some reason believe spending money on the 28 year old is a good idea.
Clearly Chamakh is far down the Arsenal striking pecking order, even if Robin Van Persie does leave the club, with new signings Olivier Giroud and Lukas Podolski ahead of the former Bordeaux man. Indeed even the likes of Gervinho, who works better out on the flank, and previously loaned out pair Nicklas Bendtner and Carlos Vela may be ahead of the hugely disappointing Moroccan.
For the record Marouane Chamakh scored once in 19 appearances last term and in 2010/11 though he started well the flop forward went 14 games without a goal. Even though Arsene Wenger didn't pay a penny for the player he must still feel like he got ripped off!