Top talents on the Old Trafford wish-list that Sir Alex Ferguson should continue to track.
Sir Alex Ferguson says there could be one or two more players following Shinji Kagawa and Nick Powell into Manchester United this summer.
Speaking at an Old Trafford press conference to unveil the pair of new signings so far, the United manager admitted: "We could possibly bring one or two more in. When there's a major international tournament on, there's a delay in the transfer market. But now the European Championships are over, we're trying to bring someone in.
SOURCE: Official Man United Website
With this statement from the Man United boss in mind, here are five known targets that Ferguson should continue to track with a view to picking up another new signing or two.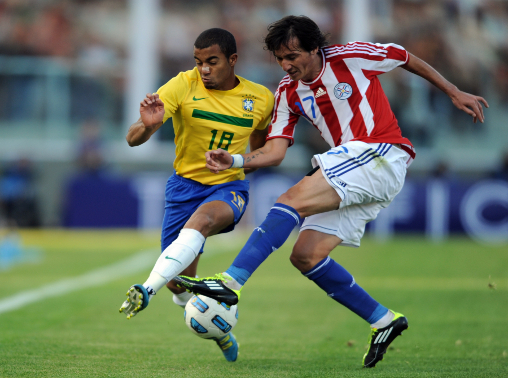 United close in on Lucas Moura deal
Sao Paulo midfielder Lucas Moura appears to be moving closer to a £30 million switch to Manchester United after an official from the Brazilian club mocked a 'ridiculous' offer from Inter Milan.
Lucas, 19, said on Monday that he was open to a move to Europe and United have sent a delegation to Brazil to begin talks.
His father, who is also his agent, has had a meeting with Inter Milan about a possible transfer, although Sao Paulo director of football Joao Paulo de Jesus Lopes has poked fun at the Italian club's interest.
SOURCE: ESPN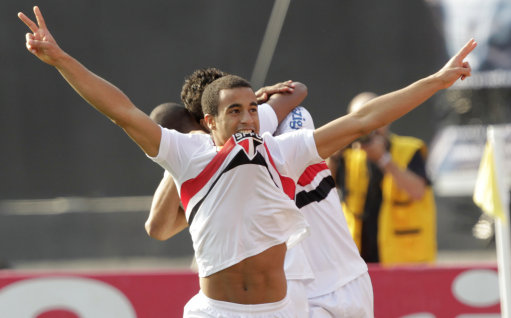 Lucas Moura will be in London to compete with the Brazilian national team in the 2012 Olympics, and would therefore be able to continue talks to discuss what is reportedly a very likely move to Old Trafford.
The highly rated teenage attacking midfielder is apparently ready to leave Sao Paulo and the Scot leads the chase for his services.
Ferguson could well do with an injection of creativity to his midfield. Michael Carrick put in a decent campaign last term but is clearly in the latter stages of his career and he isn't as advanced as he once was, the same could be said of Paul Scholes, or in his heyday netted goals galore and laid on bundles of assists. Now the veteran is more of a buffer to prevent the opposition from advancing whilst cleverly distributing the ball.
Anderson appears on his way out, Tom Cleverley is perhaps still too raw to be counted on regularly so a move for would be a clever, and expensive option to consider.
Over the last two seasons Lucas Moura has weighed in with 22 goals and 15 assists and is now a regular in the Brazilian national team set-up.
Sir Alex Ferguson will have to overcome interest from both Real Madrid and Chelsea to land the 19 year old.
Some sources suggest that Brazilian Anderson may be used as a makeweight in the deal.