Emirates Stadium boss keen on signing Spanish based talents.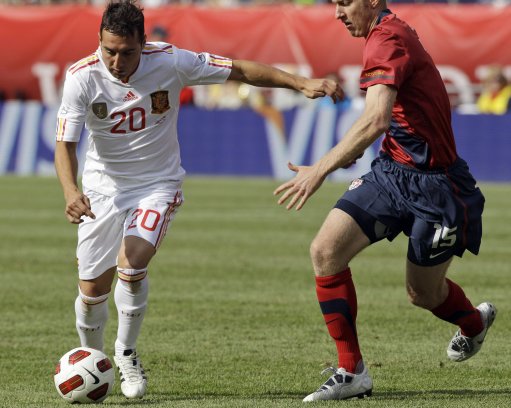 Arsenal bid to sign Santi Cazorla stalls
Gunners boss Arsene Wenger is an admirer of the Spain international but Malaga will be seeking a hefty fee for the 27-year-old, who is unhappy after his wages went unpaid.
Arsenal could be forced to concede defeat in its pursuit of Santi Cazorla as Malaga will demand at least 20 million pounds for the midfielder, Goal.com can reveal.
Reports have suggested that the Gunners have already agreed a salary package with Cazorla and are ready to bid 15.6m pounds for the Spain international as manager Arsenal Wenger looks to add more creativity to his side.
The Malaga coach Manuel Pellegrini knew him very well from Villarreal and he didn't have any doubt about putting his future in Cazorla's hands.
Paying 20m euros (15.6m pounds) for him was good business – absolutely. The problem for Arsenal is that, if Malaga is to sell the 27-year-old, the transfer would cost even more.
He would be worth it, though, because a team that counts on Cazorla is a team that has a treasure.
However, Goal.com understands that Malaga is determined to keep Cazorla and will demand huge money for the 27-year-old – who has a 45m euro (35.3m pound) buyout clause in his contract – despite significant financial problems.
SOURCE: Goal.com
Arsenal continue to be strongly linked with attacking midfielder Santi Cazorla, who is apparently a player could well be on his way out at Malaga, with apparent financial issues playing a part in the La Liga side's willingness to consider offers, albeit vast ones, for the 27 year old Spanish international.
Perhaps the former Villarreal man could be considered as a potential replacement for England man Theo Walcott, with the 23 year old no nearer to agreeing a new deal.
Cazorla is a stylish performer and certainly a 'Wenger-style' player, i.e. comfortable on the ball and always looking to move the ball forwards.
Last term he helped Malaga to secure a maiden Champions League berth and one would imagine that any financial issues that could be worrying the club's Qatari owners will be greatly reduced if they manage to get through the qualifying process and into the group stages of the showpiece tournament.