Oh dear. Sometimes offensive tweets are more a result of a misunderstanding or perhaps an over exaggeration towards comments made. This is not one of those occasions.
Swiss youngster Michel Morganella was seemingly unhappy at his side's loss to South Korea at the 2012 Olympics decided to let take to Twitter where he made the following statement. I want to beat up all South Koreans! Bunch of mentally handicapped retards! ("Je les tous Defonce Coréens, allez vous tous Bruler, bande de trisos"). Unsurprisingly the 23 has been expelled from the London games.
Olympics: Michel Morganella expelled for 'racist tweet'
Switzerland's Olympic football team has expelled defender Michel Morganella from the tournament for allegedly posting racist comments on Twitter.
An offensive message aimed at South Korean people was posted from his Twitter account after Switzerland lost 2-1 to the Koreans on Sunday.
"He discriminated, insulted and violated the dignity of the South Korean football team and people," said Swiss team head coach Gian Gilli.
The alleged message has been deleted.
SOURCE: BBC Sport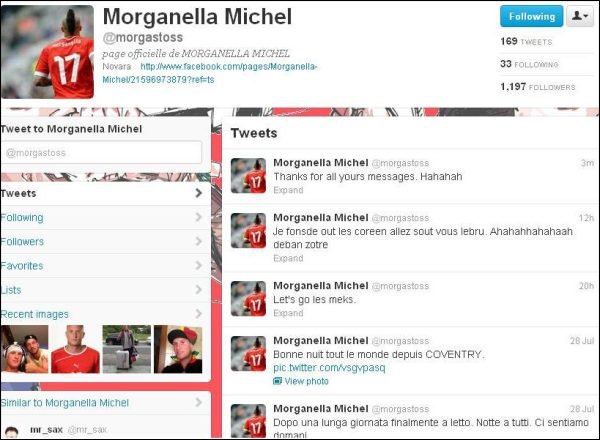 ---
Looking for El Clasico Tickets? Check ticket prices for both legs of the Spanish Super Cup with our friends at tixdaq.com. Real Madrid v Barcelona Tickets are still available for both matches on August 22nd and 29th. Compare the market before you buy with tixdaq