We didn't think it could any better…but then it did!
For those of you who are unaware that a CaughtOffside app is available, shame on you. Not only is the app available, it's free and chock a block with features and awesomeness that you can only dream of. So amazing is the app that it has been downloaded so frequently that it reached the #1 spot on the iTunes chart, it's just that great.
And it's now even better!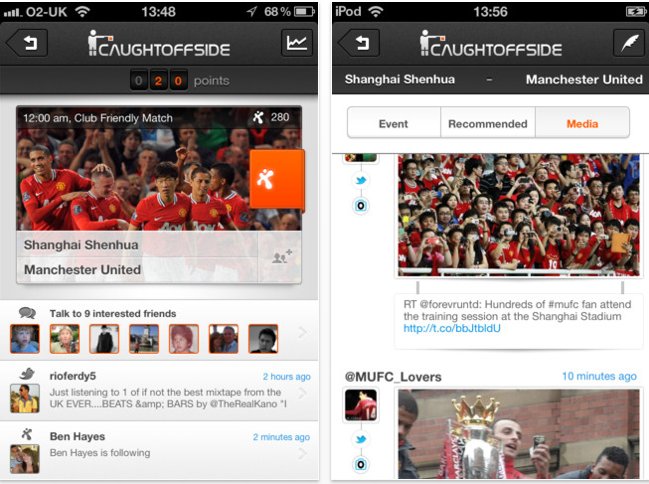 The latest version of the app gives you the chance to comment and share directly via your device and all images are presented in HD.
You can Facebook 'like' and Tweet the articles to your hearts content.
You can also now filter the news by a club filter that will keep you up to date on all the latest goings on at your club.
Remember as well as all the delicious CaughtOffside content, we bring you and unrivalled match centre experience that is simply mind-blowingly, in-depth and easy to use.
Features include
– live scores and push updates when goals go in
– Check-in to games and earn point as you do so
– filtered and integrated Twitter feeds
– friend recommendation (find friends and other fans watching the same game)
– game stats (inc. goal alerts, league tables, game and player stats)
– intelligent group messenger (chat in groups with friends and other fans)
– Climb the leaderboard – Rack up your points, compare yourself against your friends and other users to win terrific prizes.
CLICK HERE to download the free CaughtOffside app for iPhone and iPod Touch