Loads of cool features to feed your football addiction.
With the new football season just around the corner, here at
CaughtOffside we want you to get the most out of all the great
features on the COS App.
As well as having all the latest news and gossip, COS is an all-round
footie App with loads of cool features waiting to be unlocked.
And from this weekend onwards, the COS team will be posting a 'Tip of
the Day' to help you get the most out of the App on your iPhone or
iPad.
Follow the big matches or transfers wherever you are with live,
to-the-minute updates and rack-up points to climb the leaderboard and
win great footie prizes.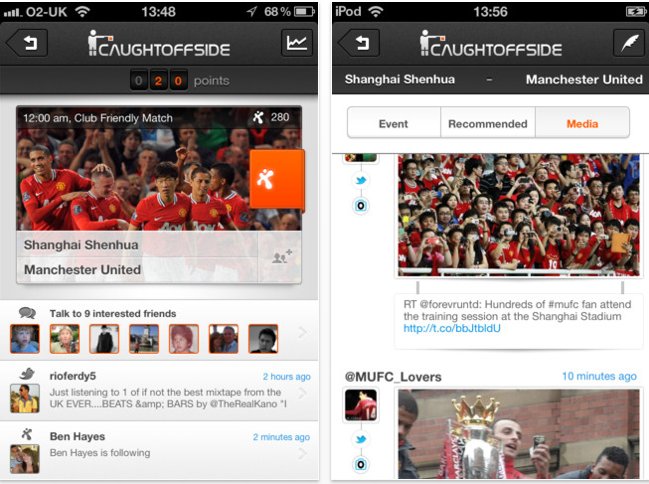 The App's got tens of thousands of fixtures (and results) from across
the football world – from the Barclays Premier League to League Two,
across all the major European leagues, right through to the Mexican
Primera Division (if that's your thing…).
You can pick your favourite leagues and teams with the click of a
button so it's simple to find the games you want to follow.
You'll be able to chat with mates and others fans about the match, see
what the players and pundits are tweeting and unlock other cool
interactive features.
The COS App also gives you the power to make predictions, view
line-ups, goalscorers and cards and much more – so start experimenting
today.
Best of luck for the coming season (whoever you support!),
The CaughtOffside Team