Anfield boss chases attack minded threesome.
Fulham's Clint Dempsey still seems certain to arrive at Anfield despite prolonged haggling between the two clubs has resulted in a tense stand off, and Rodgers wants another winger, with Theo Walcott and City's Adam Johnson on the radar.
The Reds are also trying to tempt Real Madrid defender Nuri Sahin to join the Rodgers revolution on an initial year long loan, with the manager ready to use his close relationship with Jose Mourinho to seal the deal.
Rodgers is quietly satisfied with the start his side have made as he imposes a new style of play, but he knows there is a long way to go, despite an impressive performance in qualifying for the final preliminary round of the Europa on Thursday night.
SOURCE: Daily Mirror
With Fabio Borini and Joe Allen in the bag Brendan Rodgers looks to further strengthen his Anfield squad, but could he really nab this trio by the end of the month?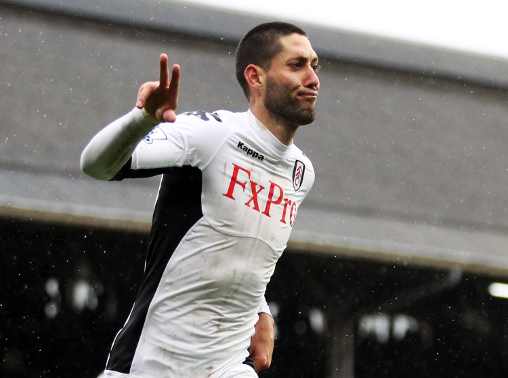 Fulham attacker Clint Dempsey has been on the Liverpool radar for some months now, predating Rodgers arrival at the club, and this source seems to believe a move is still on the cards. The 29 year old American had a standout season last term, netting 23 goals in all competitions and with just a year to run on his current contract Martin Jol may need to consider accepting any good offer for the Texan over the possibility of losing the player on a free next summer.
Liverpool could well do with alternative goal-scoring sources and the club's American owners may also believe such a signing could help the Merseyside outfit to 'crack' the US and improve their brand value in North America.