With the season just around the corner, Sky Sports presenter Jeff Stelling tells us who he thinks will win the Premier League, why Spurs will finish 8th and how he tried to share women with the late, great George Best.
COS: Hi Jeff, how are you?
Jeff: [On his phone] I'm great thanks. Sorry, I'm just texting the Hartlepool United chairman. We lost 5-1 in the League Cup at the weekend. Still, I'm telling him that Norwich lost 7-0 on the opening day of the season a few years ago and ended up getting promoted, so there's hope…
Keep the faith! Let's start with the Olympics. Do you think football should have been a part of the Games?
No. The Oympics should be about sports in which winning a Gold is the pinnacle of your career and in football it's not. Every one of the players at the Olympics would rather have a World Cup medal, Premier League medal or even an FA Cup medal, than a Gold. It was one of the events I was least interested in and I didn't watch the final or many of the matches.
But how do you think Stuart Pearce's Team GB did?
They did OK; no better than OK. It's difficult bringing together young players and trying to gel them into a team. And they lost to an unknown quantity in South Korea. Nobody had a scooby-do how good, bad or indifferent the Koreans were so it's hard to judge GB's performance.
Looking ahead to the new Premier League season, name your top six in the Premier League…in order!
OK, but can I just preface this by saying that last season I predicted Newcastle to go down!
It's hard to separate the top two, who will be Man United and Man City but I think United will win it if they sign Robin van Persie from Arsenal.
I'll go for:
1. Man United (with van Persie)
2. Man City
3. Arsenal
4. Newcastle (to redeem myself in the eyes of Newcastle fans!)
5. Chelsea
6. Liverpool or Everton
Hold on! You've missed out Tottenham. Don't you rate their new head-coach Andre Villas-Boas?
I think he's got a massive amount to prove. When he left Chelsea, they were in some disarray. It was difficult for a young manager, no question, but he made some very strange decisions. He may well have learnt a lot from that but Spurs have taken a gamble.
It was only by a freak occurrence that Spurs weren't in the Champions League again and to sack Harry Redknapp could be perceived as being foolhardy, rash and wrong.
But Spurs were dismal after February. Didn't Harry pay the price for not getting third?
If you turn the season around and they'd gone on a run at the end to finish fourth, the fans would have been happy – it's the same end product. The England speculation was badly handled all round but I think [Tottenham chairman] Daniel Levy should have shown a little faith in Harry and given him some money to spend. He's given Villas-Boas precious little so far…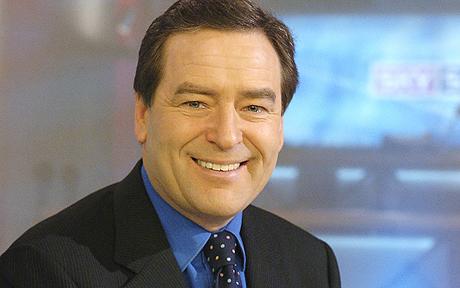 What about the bottom 3?
I hate predicting teams to go down but I think Swansea will be in trouble – but then I did last season as well.
They've lost big players in Joe Allen, Gylfi Sigurdsson, Steven Caulker and they've lost their manager as well.
I fear for West Ham too. I don't think they've backed Sam particularly well. There's no big-name signing, which Hammers' fans would have been desperately hoping for.
They tried for Andy Carroll though…
I suspect that's a clever piece of PR. I can't ever see Andy Carroll going to West Ham. I suspect that those at West Ham who made it known they were interested in Carroll knew that he was never going to go there but it encouraged the fans to believe they were aiming high. I think their best chance of staying up is to stick with Sam though.
I think West Brom will struggle too. They were great under Roy Hodgson and probably overachieved. I don't know Steve Clarke at all but its a big ask for his first managerial job in the Premier League.
You're a man of the people Jeff. Do you think footballers have lost the common touch?
Have they lost the common touch? Yes, definitely. It is their fault? No, not necessarily.
When I was a youngster, if you arrived at a top flight ground and waited outside the players entrance and exit, they would sign some autographs. Now it's into an underground car park, into a car with darkened windows, off they go. There's no requirement to mix with the public. Having said that, I think, given the opportunity, a lot of them would be more in touch than they currently are.
After Lucas Moura joined PSG for £35m, Fergie said football had gone mad. Has it?
This is the same Sir Alex Ferguson who paid £30m for Rio Ferdinand is it? Of course the amounts are crazy but you can't turn the clock back. The authorities can't suddenly say we're going to halve everybody's wages or there can be no transfers over a certain amount. That's the way of life because football is such a fantastic product – everybody wants a bit of it.
The amounts of money in football (and in broadcasting, by the way) make you realise we've got it all wrong somewhere but what can you do about it?
Mario Balotelli: genius or more trouble than he's worth?
At the moment, more trouble than he's worth. But he is a young man and you have to give him a chance to mature. From his point of view, I think he is incredible fortunate to have such a good relationship with Mancini, who is constantly willing to put an arm round him and give him chance after chance. And City may get the dividends of that. He may well change and mature and, as we saw in the Euros, he's capable of scoring fantastic goals.
Carlos Tevez: genius or liability?
He's a fantastic footballer, fantastic footballer. But it's pretty much ended in tears wherever he's been. Gary Neville says that he was good as gold in the dressing room at Man United and all the lads liked him. You don't always have to take the advice of your agent but he's made some rotten decisions and he owes City big time.
Luis Suarez: genius or liability?
He's always a handful but jury is still out on Suarez. He's one of the players who could benefit most under Brendan Rodgers. The new style of play will suit him big time. I wouldn't say he's a genius, but he's a good player who is worth persevering with, although he needs to think before he speaks.
Talking of geniuses, you worked with George Best. Any memories off and on camera that stick with you?
George was the greatest footballer I've ever seen. In his day he was completely different class.
I played against him once in a celebrity match and he nutmegged me. By the time I'd turned round, he'd nutmegged me again going back the other way. Everybody in the crowd absolutely loved it but I was humiliated. I thought 'you b*stard, you're never coming on Soccer Saturday again!'
In terms of Soccer Saturday, he wasn't always the most reliable. We used to try everything imaginable to make him turn up. We'd order a taxi and tell the driver not to let him out until he got here… Eventually we had five people for a four man panel and if George did walk through the door, we'd send one of them home. So we were the first football show to have substitutes.
I went out for dinner a few times with George and Alex – his wife – and saw how difficult life could be for him. He'd just have a stream of girls approaching him, who completely ignored Alex and flirted outrageously with George, who was very embarrassed but not one to cause trouble. I just asked him to pass them onto me!
What about the current panel: who's the most knowledgable?
I couldn't say. They wouldn't be on the panel if they weren't knowledgable but Merse [Paul Merson] has the most encyclopaedic knowledge of the game
And the least knowledgable?
Me!
What about the most memorable moment in the studio?
The end of last season, without doubt. It was the greatest Premier League season ever and Merse describing Aguero's goal and the celebrations afterwards – the Manchester City players giving each other love bites – was just unbelievable.
As an ex-Countdown presenter, did you know Clint Dempsey is an anagram of Simply Decent?
No! I'm only used to nine letter conundrums…
Is he better than just decent then? Liverpool are after him…
Yes, he's better than just decent. He'd be a great buy for Liverpool. Tottenham could really do with a Clint Dempsey I think. Then they might finish higher than 8th.
What about Rafa van der Vaart?
He's got no legs anymore!
Thanks Jeff.
Jeff Stelling was speaking on behalf of the free to play Sky Sports Soccer Saturday Super 6 game. Correctly predict six scores for this Saturday's fixtures for the chance to win the weekly £100,000 jackpot.
---
Looking for
football tickets
? Check ticket prices for all of top matches from the top European leagues tixdaq.com. Serie A, Bundesliga tickets, La Liga tickets, Eredivisie tickets and more. Compare the market before you buy with
tixdaq