Robin's doing, so should you. The ONLY way to enjoy today's match.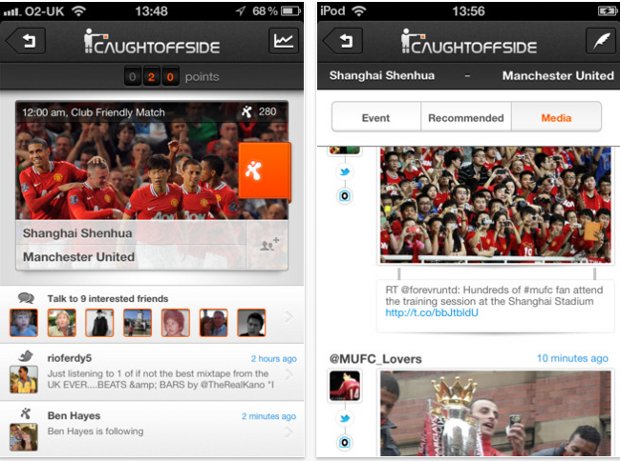 The best accompaniment to any match: The 5 Star Caught Offside iPhone and iPad App.
By 'Checking-In' you can experience the following, and much more.
– Live scores and push updates when goals go in
– Check-in to games and earn point as you do so
– filtered and integrated Twitter feeds
– friend recommendation (find friends and other fans watching the same game)
– game stats (inc. goal alerts, league tables, game and player stats)
– intelligent group messenger (chat in groups with friends and other fans)
Download the CaughtOffside app and 'Check-In' to Man United v Fulham and enjoy the game via your iPad
For iPhone CLICK HERE
Once you've downloaded your free app follow the simple instructions below.
Step 1: Click on 'Fixtures' on the main menu and then 'Premier League' to then locate the 'Man United v Fulham' match.
Step 2: Swipe the white tag to "check-in" (iPod) or Tap on 'Check In' (iPad)
Step 3: Start exploring loads of cool, interactive features or just sit back and wait for team news and live score updates