Anfield deadwood that should be cut down.
Liverpool boss Brendan Rodgers will not be handed the kind of transfer fund mountain Kenny Dalglish enjoyed during his Anfield tenure and as such should perhaps look at trimming his squad of deadwood so that he can look to bring in quality replacements as he looks to end the club's lean spell and force the Merseyside side back into the top four club.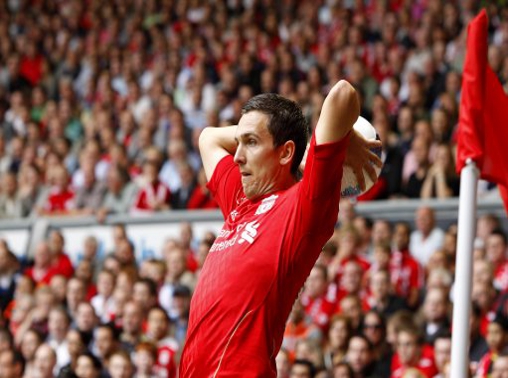 Stewart Downing has a very bad first season at Anfield and having only started one of Liverpool's four Premier League fixtures thus far this season it would be a good idea to look to offload the England man to any side willing to pay at least half the £20m the club paid Aston Villa a little over a year ago.
Given that Rodgers was happy to offload veterans who actually were capable of making an impact, like Dirk Kuyt, Craig Bellamy and Maxi Rodriguez and seemed happy to sell Alberto Aquilani, one wonders why Downing was immune to his summer cull.
One would imagine that if any offer was made in January then perhaps Rodgers would be more willing to cash in so as to accrue funds on a winger who can actually make an impact, produce telling crosses and occasional score a goal.