Veteran keeper not a happy man.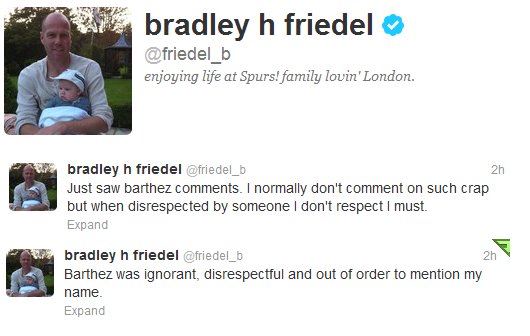 The 900 year old Tottenham keeper certainly had a good reason to take offence, see the comments made by the former Man United keeper below.
'Lloris is one of the five best goalkeepers in the world,' Barthez told Le Parisien.
'He is faster than Friedel, he jumps higher and he is very strong mentally.
'What is happening now is incomprehensible, but I'm not concerned. He will become the centre-piece of the club. Hugo is a calm guy, a good worker. Tottenham will not let him stay on the bench for a long time.'
Compare ticket prices for the upcoming El Clasico matches between Real Madrid and Barcelona. Buy Real Madrid and FC Barcelona tickets for the first El Clasico of the season at the Nou Camp on 7 October and many more La Liga matches with the leading ticket comparison site.