Stamford Bridge skipper plays the blame game
As the news of John Terry's retirement from international football filtered through last night, it was The Football Association that were the subject of fierce criticism.
Whilst there can be no doubt that The FA have approached Terry's impending disciplinary with a huge amount of reluctance, the timing of his retirement shows a distinct level of arrogance.
Every player has the right to retire, this is not for discussion, but when a player decides to call time on his international career a day before an FA disciplinary hearing, citing the situation as "untenable", it shows the making of the man.
Today's FA disciplinary hearing is into the "alleged reference to the ethnic origin and/or colour and/or race of Anton Ferdinand, the Queens Park Rangers defender. It is not, as many have wrongly suggested, a hearing into whether Terry racially abused Ferdinand.
It is ludicrous that this has taken so long to be heard by an FA disciplinary panel. Notwithstanding the fact this was the subject of a court case, The FA have had months to deal with this issue since Terry was cleared of racially abusing Ferdinand at Westminster Magistrates' Court in July.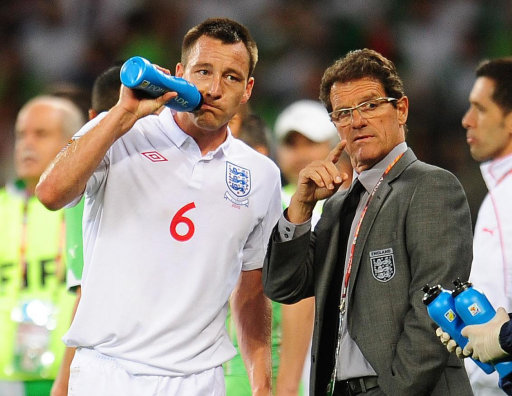 In his statement, the Chelsea captain, said: "Pursuing charges [when] I have already been cleared in a court… has made my position untenable. Representing and captaining my country is what I dreamed of as a boy and it has been a truly great honour. I have always given my all and it breaks my heart to make this decision."
From the opening comment in his statement, Terry seemingly believes that he is beyond reproach for his actions. This is unforgivable and obscenely arrogant.
The FA have a duty to the sport and its reputation to run the rule over any incident(s) that they deem brings the game into disrepute. It is astounding that Terry, or whoever has advised him, has dressed this up as a witch-hunt.
What makes this statement even more deplorable is that an FA hearing into the events at Loftus Road last October was inevitable. So much so that, as soon as the Police became involved and it was the subject of a legal dispute, The FA said that any hearing would be conducted following the conclusion of the court case.
Regardless of the fact that Terry was cleared of racially abusing Ferdinand, his actions warrant an FA hearing – if only for a 'bringing the game into disrepute' charge. With the very public court case, in which the entire football fraternity had to endure, there can be little doubt that the image of the game was tarnished.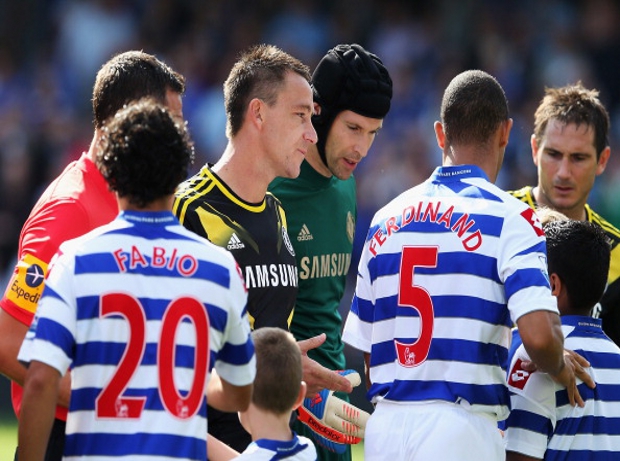 Whilst we shouldn't forget that Terry has been a colossal figure at times for England, he is also someone who epitomised the spirit England fans expect from their players. You don't win 78 international caps for being an average player. However, with the same token, we also shouldn't forget that he has been stripped of the England captaincy twice. This is not the record of a role model.
Terry's statement also suggests that because he has been cleared in court then that should be it and that he should not be answerable to an FA hearing. You may wonder how that kind of decision would go down on Merseyside, with Liverpool losing their striker, Luis Suarez, for eight games last season after being found guilty of racially abusing Patrice Evra, the Manchester United defender.
Although there are slight differences in the two cases, The FA would be pilloried should they show anything but a consistent approach to these issues.
However, in delaying the date for Terry's hearing, The FA have shown a complete lack of authority and have forced Roy Hodgson, the England manager, into inheriting a problem that should have been put to bed months ago.
Whilst many will respect Terry's decision to retire and his reasons for doing so, it is difficult to see beyond the comments of a man that appears so reluctant to face the consequences of the actions that brought such shame on both him and his sport.
Twitter: @EastwoodAnthony
Blog: FourThreeThree – http://tcolumnist.blogspot.co.uk
Compare ticket prices for the upcoming El Clasico matches between Real Madrid and Barcelona. Buy Real Madrid and FC Barcelona tickets for the first El Clasico of the season at the Nou Camp on 7 October and many more La Liga matches with the leading ticket comparison site.