Anfield side linked with a myriad of possible additions.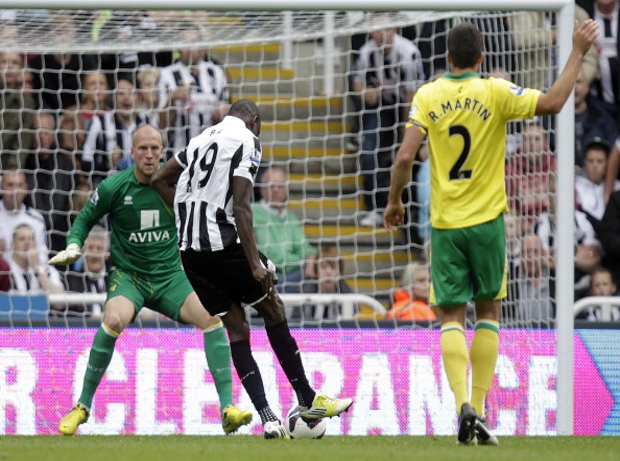 Demba Ba at Newcastle will be another one that Liverpool have a look at in January. Alan Pardew has made public the fact that he has that £7.5million release clause and I was surprised at that at first.
But then, after the problems being created by Ba's agents and the people around him, I just wonder if it is a shot across their bows from Pardew to make it clear that he will not be dictated to by anyone.
SOURCE: Daily Mirror
It may prove tricky to convince Demba Ba to move to Liverpool given their current standing in the Premier League relegation zone but if by January things have greatly improved then perhaps Brendan Rodgers could stand a chance of luring the Senegal international but in order to do so he would clearly have to make an offer to match the 27 year old striker's reported wage demands, demands that the Magpies are not keen on meeting.
It goes without saying that Liverpool desperately need to strengthen an attack that currently has just two recognised senior strikers, Luis Suarez and unproven Italian Fabio Borini who is still waiting for his first Premier League goal.
Rodgers sent Andy Carroll packing to West Ham and clearly does not see the big forward as part of his Anfield first team plans but the quick thinking speedy Newcastle United forward Demba Ba would seemingly be a good foil for Uruguayan international Suarez.
Last term Ba netted 16 goals last term, despite spending half of the campaign in a wide attacking role he apparently does not feel best suits his strengths.
The unhappy former Hoffenheim and West Ham man was handed a spot on the Newcastle United bench against Everton and then came on to net twice, a statement of his obvious abilities and then followed that with the winner at home to Norwich City.