New Emirates Stadium generation holds a great deal of real promise.
Check-In to Arsenal v Olympiakos
Whilst clearly under Arsene Wenger's reign there has always been a great deal of importance placed on young talent at the North London club, there is currently a large number of quality starlets brewing just under the surface or already bubbling in the first team picture, that should give Gunners fans a great deal of confidence in the future.
Here are ten players who, if not sold on, could well form the nucleus of a new golden era for the Emirates Stadium side.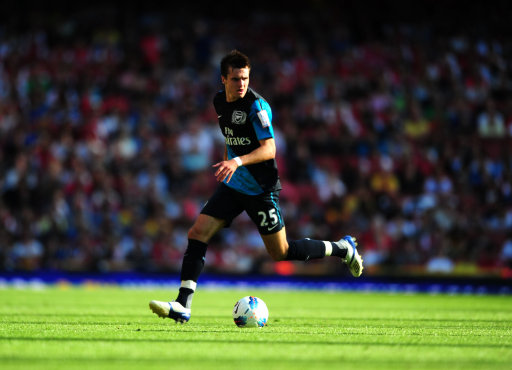 Carl Jenkinson: 20
Young full-back has adapted to life in the top tier with aplomb. The former Charlton Athletic was forced in at the deep end when he was used to help cope with a full-back injury crisis that saw the youngster plying his trade on both flanks of the Arsenal defence.
Such is his progress that Bacary Sagna may struggle to instantly push the intelligent youngster out of the first team picture.