London rivals battle for Colombian as Stamford Bridge and Emirates Stadium sides push on with move for Atletico Madrid striker.
Check-In to Tottenham v Chelsea
Good financial results means Gunners boss has cash to flash and he's interested in the wanted Columbian striker
Arsene Wenger has been assured that he will have £35million-plus to invest in new players ­during the January ­transfer window.
That will ­reassure both Wenger and the fans as ­Arsenal go in search of their first ­trophy in seven years.
"We have been very pleased with the start," said Hill-Wood. "But if the manager wants to reinforce the squad in January, he will be able to do that.
"The financial results were good and we want to put that money to use if Arsene decides he wants more players.
"I like to think that the profit shows we are ­running the club on the right lines.
"We are not able, for ­instance, to be able to ­afford to write off £180m. That is not how we work."
Along with a number of other clubs like Chelsea and Paris St ­Germain, the Arsenal boss is a huge admirer of Falcao, the Atletico Madrid striker.
SOURCE: Daily Mirror
A £35m offer would represent a doubling of the club's record transfer spend and such is the nature of the transfer market that such a bid may not even be enough to win any potential bidding war for the prolific Colombian international.
Radamel Falcao is also a player Chelsea would dearly love to land.
In recent seasons a number of high-profile players have seemingly grown frustrated at the lack of investment that has led to Arsenal's seven year silverware drought. Cesc Fabregas, Samir Nasri, Gael Clichy and this summer Robin Van Persie and Alex Song, have all left for clubs that have displayed a willingness to spend in order to heighten their chances of success, whilst Arsenal have opted instead for season upon season of transition that has led the club to fall behind their rivals.
Now it appears that Arsene Wenger is being encouraged to spend big on a high-profile star who can further help in their pursuit of major honours following the intelligent signings of Lukas Podolski, Olivier Giroud and Santi Cazorla over the summer.
The 26 year old Atletico Madrid striker scored goals for fun with FC Porto, an incredible 71 netted in two seasons, and many doubted the Santa Marta born forward could replicate that form in the far superior La Liga, well they were proven wrong.
The powerful marksman notched up 36 goals in his first season at the Vicente Calderon, helping Diego Simeone's side to a Europa League title, and just to prove he was no flash in the pan Falcao has already scored ten goals in six matches this season.
Chelsea's interest is not new and despite Fernando Torres getting his Blues career on track, to an extent, Roberto Di Matteo would dearly love to invest in another top quality forward and Stamford Bridge owner Roman Abramovich appears to have gotten a taste for spending again.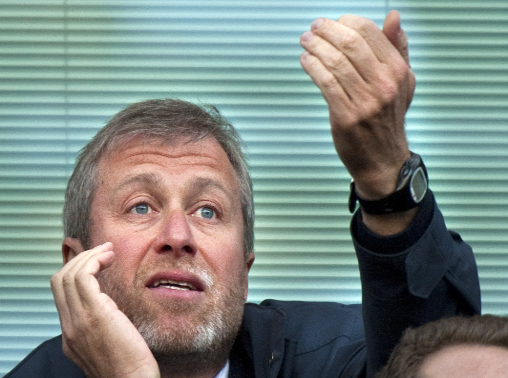 The Russian billionaire forked out over £60m to bring in a host of top talents over the summer and has already seen the likes of Eden Hazard and Oscar make an instant impact to help the West London club to top the Premier League table as we go into another international break.
Interest shown by both Chelsea and PSG would probably turn the hunt for Falcao into a bidding war that Arsenal could struggle to keep up with but Gunners fans would at least like to see their side put in a big money offers for players of the calibre of the La Liga goal machine.
Compare ticket prices for the upcoming El Clasico matches between Real Madrid and Barcelona. Buy Real Madrid and FC Barcelona tickets for the second El Clasico of the season at the Santiago Bernebeu on 3 March and many more La Liga matches with the leading ticket comparison site