Forget RVP, extinguish all memories of Cesc, put recollections of TH14 on the back burner, the Emirates Stadium faithful have a new hero to burden their expectations upon.
Check-In to Norwich City v Arsenal
For weeks prior to Santi Cazorla's seemingly inevitable exit from a Malaga side that had clearly leveraged far too much into short term success, the internet was abuzz with tactical and statistical analysis of how the pint sized Spaniard was indeed one of the most consistent performers in Europe.
Many were unconvinced, thinking the numbers were further evidence of how statistics can be manipulated to prove or disprove anything as and how one were to wish. There are not so many doubters now.
The ever smiling midfielder became an Arsenal cult hero within minutes. Even in a drab home goalless draw with Sunderland the Emirates Stadium masses were periodically brought back to life from their summer holiday stupors every time the midfield maestro got the ball. It appeared his Gunners team-mates were all too aware of this and repeatedly supplied the former Villarreal man the ball as and when required and then stood well back as though Cazorla was a lit match hovering dangerously close to a firework.
A legend was born.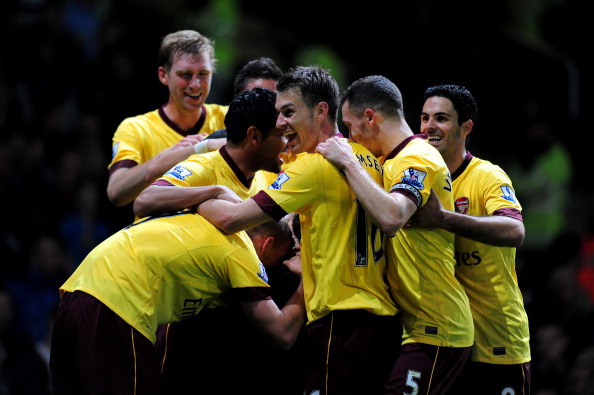 Just a few months short of his 28th birthday Cazorla is certainly not your typical Arsene Wenger signing in terms of age but in terms of ability and intention he is essentially the type of player the Gunners boss dreams of every night during transfer window season.
The Spanish international has the lot. Pace, vision, excellent distribution, an eye for goal and the type of footballing brain that is more a natural instinct than a result of overly learning his trade.
Unlike a certain Andrei Arshavin though, he is very much style and substance rather than two much of one and not enough of the other.
Arguably the diminutive drove Malaga to a top four finish in La Liga last term but it's perhaps his achievements at Villarreal that deserve closer inspection. With Cazorla in the Yellow Submarines armoury the La Liga minnows managed astonishing consistency that took the side far beyond it's apparent capabilities.
Villarreal finished 2nd, 5th, 7th, and 4th in the four seasons Cazorla was at the club and what happened the season he left for Malaga? Well they finished 18th and were relegated to the second tier, this is by no means a coincidence.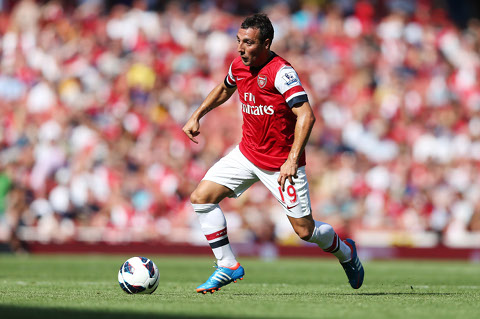 Arsene Wenger has asked Cazorla to fill the whole behind the front man but has been superb in a fluid role ready to mount speedy attacks with the help of wide attackers like Lukas Podolski, who he has already established a strong footballing relationship with, the new signing has learned to deal with the change in pace evident between La Liga and the Premier League.
The speed of the game means that decisions must be made far more swiftly than Santi Cazorla may have been used to but he has nonetheless shown he has the touch and poise to not be riled by the aggressive attitude and lightning pace and to this end has been helped massively by the presence of countryman Mikel Arteta to his rear. The former Everton man always being on hand should the movement need to reverse.
Cazorla already has two top quality howitzer long rangers in the bag and a host of clever touches and assists to boot and it's still only October!
Santi Cazorla is the type of addition that should help allay the fears of some Arsenal fans saddened by the continuous nature of top player departures from the North London club. He is a player who has already proven he could be a huge Arsene Wenger signing and the calibre of player who could help end a very lean period in the club's history.
Oh and when he stands next to Per Mertesacker it's very amusing.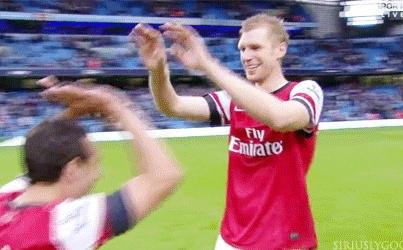 Compare ticket prices for the upcoming El Clasico matches between Real Madrid and Barcelona. Buy Real Madrid and FC Barcelona tickets for the second El Clasico of the season at the Santiago Bernebeu on 3 March and many more La Liga matches with the leading ticket comparison site