Our Italian football expert takes a look at ten Serie A youngsters you should know about.
Check-in to England vs San Marino!
Last summer marked the end of an era for the Serie A. The Italian league lost long-time legends such as Alessandro Del Piero, Alessandro Nesta, Gennaro Gattuso, Clarence Seedorf and Filippo Inzaghi, all of whom decided to end their careers in other countries, while world-class stars Zlatan Ibrahimovic, Thiago Silva and Ezequiel Lavezzi were seduced by PSG's petrodollars. In order to observe Michel Platini's financial fair play, the best way for Italian teams to stop an evident decline in quality is to strongly invest in young talent.
Below is a list of ten young prospects who will probably leave their mark on 2012/13 Serie A.
Stephan El Shaarawy (A.C. Milan)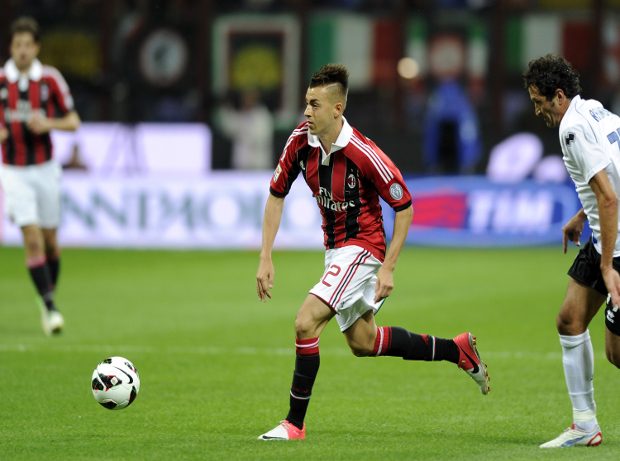 Arguably the most promising Italian player, along with "bad boy" SuperMario Balotelli. Competing with Ibrahimovic, Robinho, Pato and Cassano for playing time, the "Pharaoh" struggled to find space in his first season at AC Milan but still scored 4 goals in 28 appearances (only six of which he started).
This term, thanks to the Swede's transfer and team-mates' injuries, the 19-year-old player has the opportunity to show the world his class and he is not wasting it: his 5 goals in 7 appearances are pure oxygen for a team which is facing probably the worst crisis of its illustrious recent history. Italy's head coach Cesare Prandelli has already rewarded him with his first call-up to the national squad, shortly followed by his debut in the team's loss 2-1 to England in August. Last Wednesday, El Shaarawy also became AC Milan's youngest ever Champions League goalscorer, after his strike against Zenit St Petersburg in the Rossoneri's 3-2 victory.