Emirates Stadium chairman not ready to alter policy for contract rebel.
Check-In to Norwich City v Arsenal
Arsenal have warned Theo Walcott they will not break their wage structure to keep him at the club.
Talks are ongoing between both parties, but as yet no new deal has been agreed with Walcott rejecting the club's initial offer of a contract extension.
Arsenal boss Arsene Wenger remains confident of agreeing a new deal with Walcott, but Gunners chairman Peter Hill-Wood insists they will not break the bank to secure the England international's future.
"We have got our general overall wage structure and we are not prepared to break it for anybody," Hill-Wood stated, "We have made an offer which he didn't think was acceptable and that is the end of it. We think it is a very reasonable offer.
"I hope that he will eventually come round and sign. It will be a pity if he does not, but the whole issue of pay for footballers has got totally out of hand and they don't get terribly well advised a lot of the time."
SOURCE: Sky Sports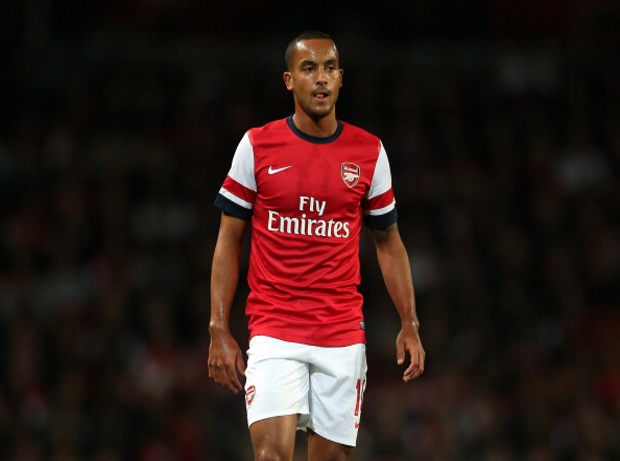 Unlike the predicament Arsenal found themselves in with Robin Van Persie, the North London club are in quite a strong bargaining position with regards to winger Theo Walcott. The 23 year old wide-man has been an inconsistent presence in the Gunners squad for much of his time at the Emirates Stadium and if the club were to entertain a notion of breaking their strict wage structure it won't be the former Southampton man that force the re-think.
Arsene Wenger has frozen Walcott from his starting eleven and though the England man has made an impact when coming on in cameo roles, it's fair to say that Arsenal can live without the player and can afford to play the waiting game.
Come January if no deal has been struck then the chances of the player being allowed to leave will increase but the prudently run club will not allow Theo Walcott to leave on a free transfer next summer and will therefore more likely accept any decent offer when the transfer window re-opens, that is of course unless the attacker opts to put pen to paper on a deal to stay at the club.
Compare ticket prices for the upcoming El Clasico matches between Real Madrid and Barcelona. Buy Real Madrid and FC Barcelona tickets for the second El Clasico of the season at the Santiago Bernebeu on 3 March and many more La Liga matches with the leading ticket comparison site