Etihad Stadium boss wants to once again spend spend spend.
Check-In to West Brom v Man City
The Manchester Evening News reports that Roberto Mancini will once again look to spend big as he seeks to further improve his expansive Etihad Stadium squad when the transfer window re-opens in January.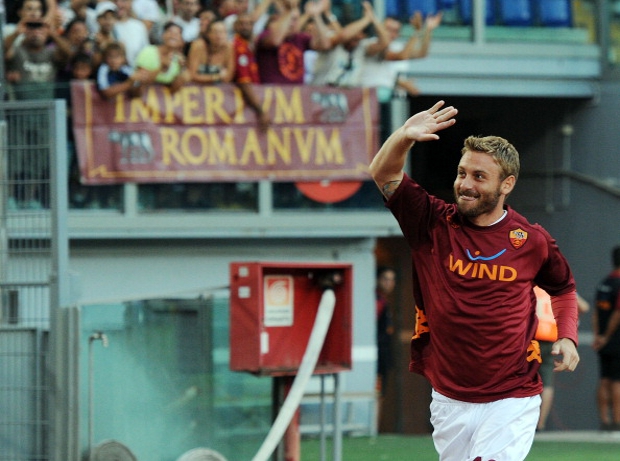 Daniele De Rossi
According to the this source the Giallorossi midfielder is not happy with life under the club's new management and is therefore apparently being allowed to consider his options by the Roma side he has represented for the past 12 years.
Roberto Mancini is said to be keen on the 29 year old box to box performer but it appeared that the Italian international was keen to remain at his hometown club but may now look at his options ahead of a possible January exit.
One wonders if Man City would still be in the market for De Rossi given that the Etihad Stadium side appeared to have resigned themselves to not signing De Rossi as they instead brought in midfielders Javi Garcia and Jack Rodwell.
However the fact that Yaya Toure will be away on African Nations Cup duty for January and February may well be behind Mancini's renewed interest in the Italian midfielder.