Parkhead youngster on Anfield radar.
Check-In to Chelsea v Liverpool
Liverpool are reportedly considering a move to sign Celtic youngster Tony Watt after an extensive scouting assessment of the teenage forward.
Brendan Rodgers has been suitably impressed by the reports he has received and is ready to make an offer for the 18 year old Coatbridge born youngster. The Scottish Under 21 international netted a crucial goal last night to help Celtic to a famous victory against Barcelona.
Liverpool have been tracking the Celtic striker for some months but feel that the high-profile substitute display against the Catalan giants will lead to a number of prospective suitors beating a path to the starlet's door and this may well lead to the Merseyside club making an offer for Watt in January.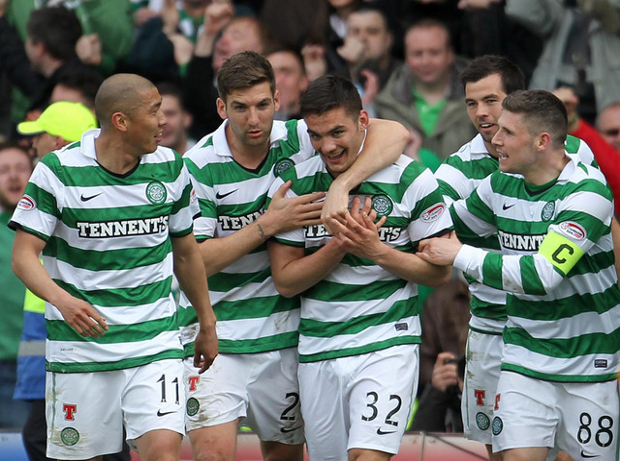 Liverpool have adopted a youthful transfer policy and will look to beef up their attacking options whilst also planning for the future with an offer for the Celtic striker.
Watt has netted seven goals for the Parkhead forward despite having only started six matches and has been equally prolific whilst representing the Scottish national team, scoring three goals in four matches for the Under 21's.
Liverpool only have two recognised senior strikers, Luis Suarez & Fabio Borini, and Rodgers will look to add an experienced forward to boost numbers in the short term and any move for Watt may well come with the provision for a loan spell back at Celtic for the remainder of the current campaign.
Tickets still available for top football matches – Chelsea v Liverpool tickets