Anfield side accused of leaking false information about possible sale.
Check-In to Arsenal v Tottenham
As reported today on the Fanatix blog multiple respected journalistic sources are claiming that Liverpool are seemingly looking to engineer a move to sell Uruguayan international Luis Suarez.
These are the assertions of two prominent journalists who work for the Manchester Evening News and the Sunday Mirror as tweeted today.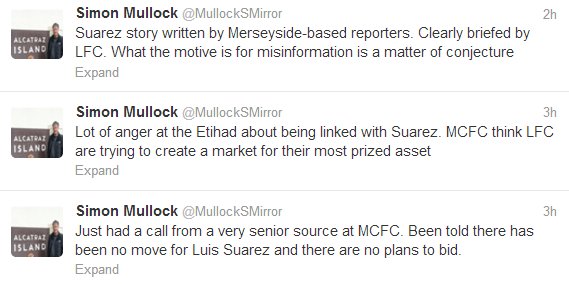 Liverpool would of course be foolish to sell arguably their only effective goal-scoring option and whilst there could be some scope to the Merseyside club's owners feeling that funds from the sale could perhaps be used to bring in two or three forward options it seems there is little sense to the suggestion the Anfield side would deliberately attempt to push their prized asset out the door.
The 25 year old has been in fine form this season, scoring 11 goals in all competitions, including eight of the club's paltry Premier League total of 14.
Tickets still available for top football matches – Newcastle United v Man City tickets