Wenger admits Ibrahimovic was the one that got away.
Check-in to Arsenal v Tottenham
Arsene Wenger has revealed Arsenal attempted to sign Swedish striking sensational Zlatan Ibrahimovic when he was 16-years-old.
The PSG forward stunned the footballing whole world on Wednesday night with an amazing 25-yard overhead kick for Sweden against England.
The former Barcelona star scored all four of Sweden's goals in their 4-2 victory in Stockholm.
And Wenger has admitted that Ibrahimovic looked round the Gunners' North London base but refused a trial with the Premier League giants.
"He came here to visit the training ground," Wenger is quoted as saying by FIFA.com. "He didn't want to make a trial because he was 16-years-old at the time. He went home and we concluded to watch him again.
"I wanted to see him in training but it didn't stop him from making a great career. In the end, he chose to go to Ajax Amsterdam. That happens. He's not the only one in that case."
He also added: "The confidence he shows – if a performance isn't there, you can say you don't agree with it, but when a performance is there, you think his confidence is justified. Through his career, he has justified why he believes in his own talent."
Before signing for PSG last summer, Zlatan Ibrahimovic has played for Ajax, Juventus, Inter Milan, Barcelona and AC Milan, scoring 246 goals.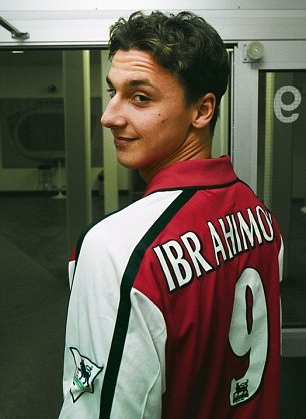 Tickets still available for top football matches – Newcastle United v Man City tickets