Lucas set for Liverpool return.
Liverpool have received a huge boost with the news that Lucas Leiva has returned to full training.
The Brazil international has missed the last twelve weeks with a thigh injury and the 13th-placed Reds have clearly missed his tenacity in midfield.
The holding player has offered great security just in front of the Liverpool defence, with his positioning and tackling regularly halting opposition attacks.
"Happy to be back and feeling good," Lucas is quoted as saying by the Liverpool Daily Post.
"Just get some more training session and I hope I will be available soon."
Liverpool manager Brendan Rodgers was delighted at the news.
"Lucas has worked tirelessly in his rehabilitation, so he comes back out on to the field in a good moment," said Rodgers today.
"He won't be ready to play for the weekend (against Wigan Athletic), but certainly over the next couple of weeks he'll be very close."
Lucas may not be available to face Wigan this weekend, but could feature as a substitute against Young Boys Bern in the UEFA Europa League next Thursday.
For Reds fans, his return to action can't come soon enough.
And just to prove Lucas really is back, Liverpoolfc.com posted the following pictures: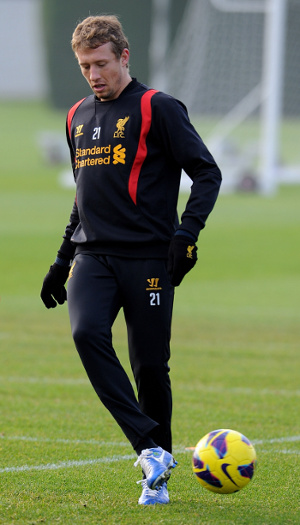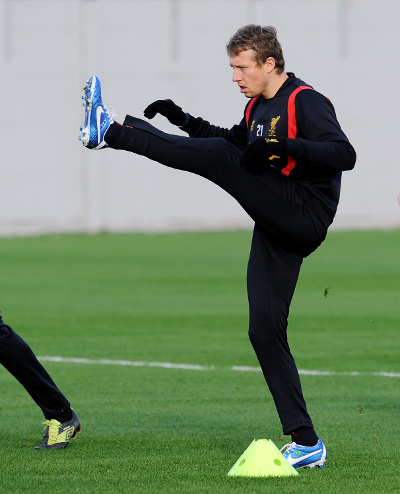 Tickets still available for top football matches – Newcastle United v Man City tickets