Emirates Stadium deadwood that could do with trimming when the transfer window re-opens.
Check-In to Aston Villa v Arsenal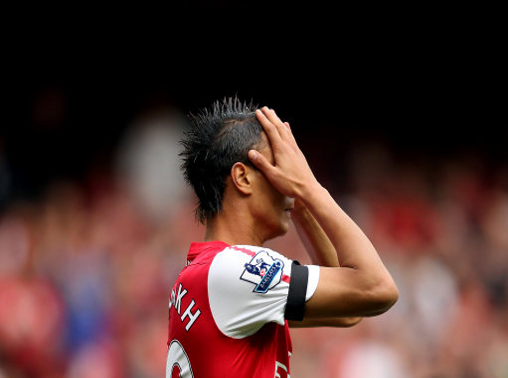 Marouane Chamakh
Quite how the flop striker is still at the Emirates Stadium is hard to fathom. One would imagine that Arsene Wenger will sell the moment any offer of note is made, indeed the Gunners boss stated in relation to the possible acquisition of Thierry Henry,
"We will lose Gervinho again as they are playing in the African Cup of Nations two years in a row, so we will be confronted with a shortage particularly if [striker] Marouane Chamakh should go. I cannot stand in his way, then we will be short."
Marouane Chamakh has managed just one Premier League goal in 18 months and as such the Moroccan will be made available to prospective interested parties.
The former Bordeaux man cost Arsenal nothing when he arrived in the summer of 2010 but Wenger is keen to rid the club of his reported £60k a week salary. As yet no concrete offers have been made for the 28 year old but there is speculation that a number of Ligue 1 sides are ready to register their interest.
Chamakh has not played a single minute of Premier League football this term and his two goal salvo at Reading is not enough to warrant a spot in Wenger's squad.