Stamford Bridge veteran Parc des Princes bound?
Paris Saint-Germain sparked a Twitstorm by announcing that they will sign Ashley Cole next summer.
The club's official account Tweeted on Saturday lunchtime, "Angleterre Ashley Cole arriere gauche sera un joueur Rouge et Bleu cet ete' which translates as "England left back Ashley Cole will be a player this summer Red and Blue".
Chelsea boss Rafa Benitez all but admitted Ashley Cole and team-mate Frank Lampard would leave the club when their contracts ran out in the summer. saying:
"I think they will leave in the summer. I don't have all the information, but I think that's the case at the moment."
Ashley Cole has long been linked with a move to nouveau riche French side Paris Saint-Germain, now managed by his former Stamford Bridge boss Carlo Ancelotti.
SOURCE: Daily Mirror
Could this be a blunder or just PSG jumping the gun a tad?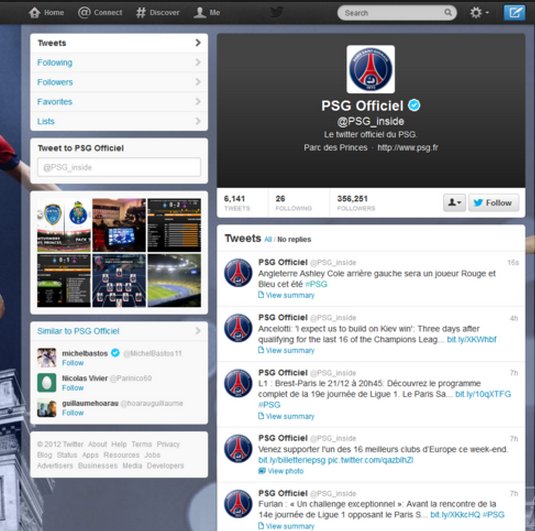 It does seem as though the 31 year old left-back will leave Chelsea and a move in January to reunite with former Blues boss Carlo Ancelotti could well be on the cards and speculation about such a switch will have just increased 100 fold after this apparent 'blunder'.
Tickets still available for top football matches – Chelsea v Fulham tickets