Emirates Stadium boss hopes to make real investment in his Gunners squad when the transfer window re-opens.
Arsenal manager Arsène Wenger hoping £40m January transfer funds proves he does know what he is doing
Arsène Wenger has been promised around £40?million to spend in the January transfer window and believes that provides further proof he knows what he is doing.
But there remains a growing sense that Arsenal's previously bullet-proof manager is approaching a critical stage in his tenure, with more and more supporters seeming to openly question him.
Wenger has instructed his scouting network to find a new striker, with Schalke's Klaas-Jan Huntelaar an early target. Despite the improvement of Giroud, more firepower remains a necessity and Wenger's admission he could re-sign Thierry Henry for a third time has done little to ease the frustration.
SOURCE: Telegraph
Arsene Wenger came in for a fair amount of abuse at Villa Park following Arsenal's drab goalless draw against Aston Villa, which came after strong displays against Tottenham and Montpellier, which in turn highlighted the inconsistent nature of the current Arsenal side.
Arsenal's problems may not start and end with their lack of attacking options but clearly this is a priority area for Wenger to invest in so January moves for either Thierry Henry or Klaas-Jan Huntelaar could greatly aid in that regard but clearly if the Frenchman has £40m to invest then he may well have his sights set on a more pricey addition, though clearly spending big sums is not something the Gunners boss does lightly.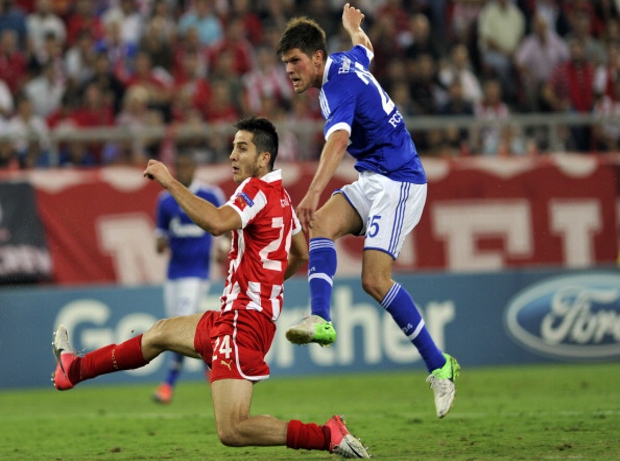 Schalke forward Huntelaar could be the most cost effective way to boost Arsenal's attack. The Dutchman is in the final year of his current deal and could be picked up fairly cheaply. However the former Ajax, Real Madrid and AC Milan man is 29 and as such is some way older than the player's Wenger usually spends money on. However the striker is in lethal form right now and is apparently keen on a Premier League move.
Thierry Henry's return would of course push all the right emotional buttons with a fanbase that is not all that happy with the direction their club is being taken in. However the 35 year old could be a useful back-up option to help boost attacking numbers, a useful short term solution.
So that would take care of around £10m of the £40m that is supposedly available to Wenger. Arsenal fans want to see their boss bring in significant additions. Is that a wish that will be granted in January?
Tickets still available for top football matches – Arsenal tickets