As the Blues continue to plan for the future and as the club's old guard continue to be linked with Stamford Bridge departures, here is a list of ten young talents that could well be part of Chelsea's future.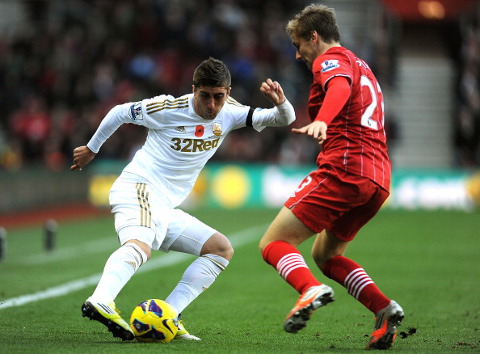 10. Luke Shaw (Southampton)
Chelsea are clearly planning for the future and Luke Shaw may well be a very intelligent player to consider making a move for and perhaps by doing so now they will save themselves a fortune as clearly in a year or two from now his stock will have risen further.
The Blues spent upwards of £80m on new additions over the summer, all six new signings being 23 years of age or under and this coupled with the possible departure of veterans Frank Lampard and Ashley Cole is a clear indication that it's out with the old and in with the new.
The 17 year old broke onto the scene last term and has gone on to four Premier League starts thus far this term and it's perhaps no coincidence that the South Coast strugglers have avoided defeat in all those matches and Nigel Adkins is clearly more than happy to allow the youngster to further prove himself in the English top tier despite his tender years.
Chelsea are interested and may well choose to step up interest in the Saints defender in January.